Pine Lodge occupied seven acres bounding Scarborough St., St. Kilda St., and Ramsay Boulevard, built by Cal Wyeth at the start of the Great Depression of the 30's. Many local older identities firmly believe that it was Pine Lodge that put Inverloch "on the map".
Based on an American model, it was described as a "Country Club", complete with luxury accommodation, in-house entertainment and sporting activities.
Not only did Cal Wyeth build it himself, he also designed it, with an entrance and portico of the building reflecting the American style. He used local tradesmen, then out of work, providing secure employment for them. His guest list were the "well heeled" who could afford such quality accommodation and entertainment during the Depression. He judgment was 'spot on', earning continued employment for many local people in Inverloch.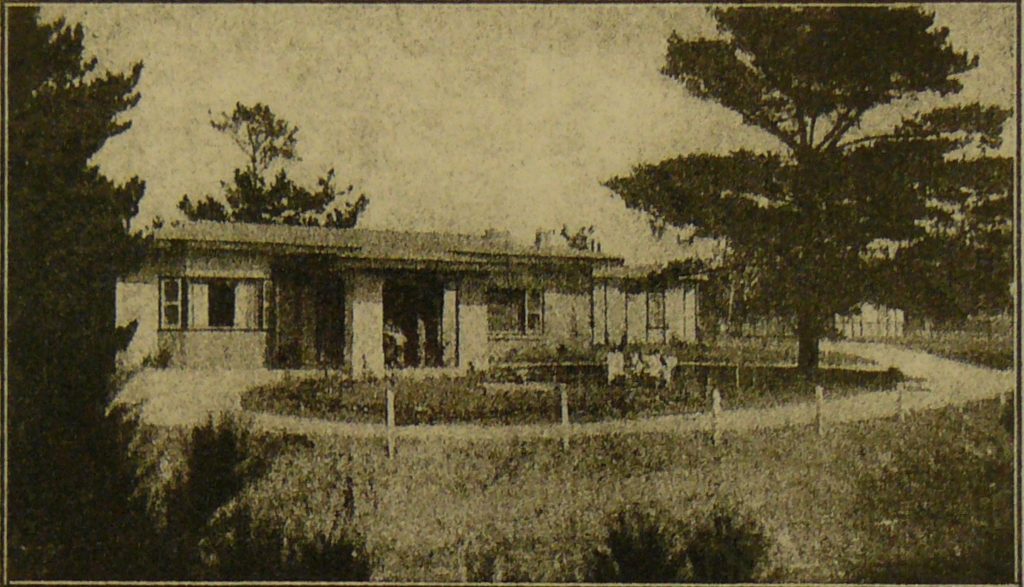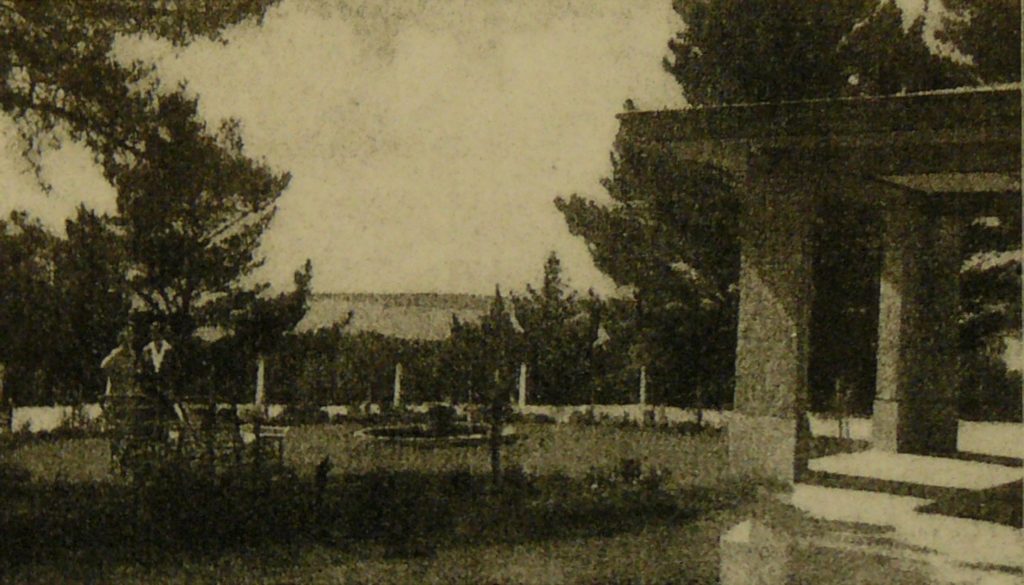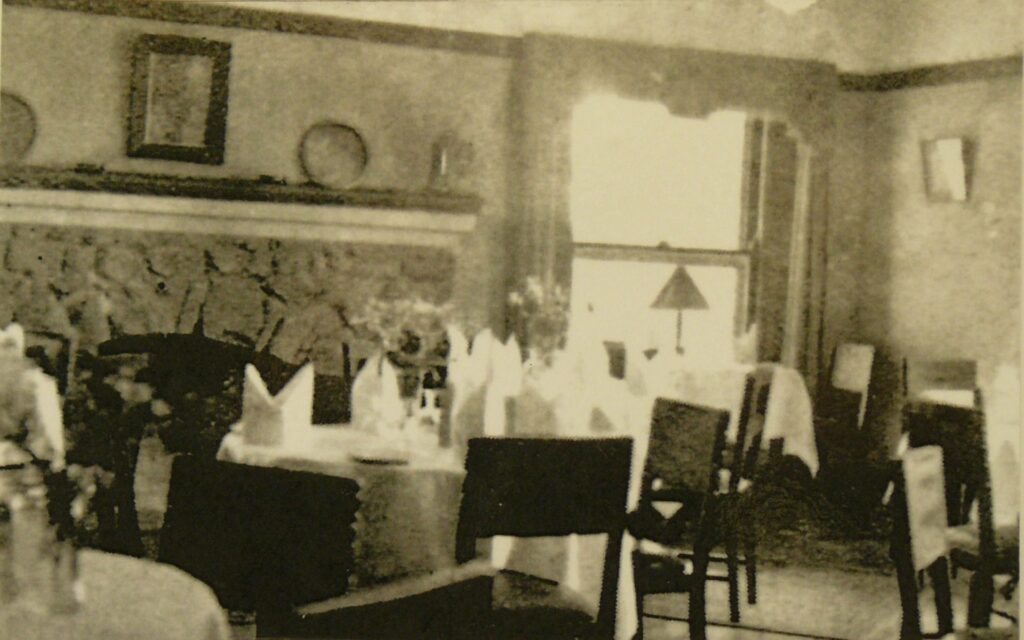 The Dining Room, where you were expected to dress formally and observe all the 30's manners and style. Apart from breakfast, the menu was in French.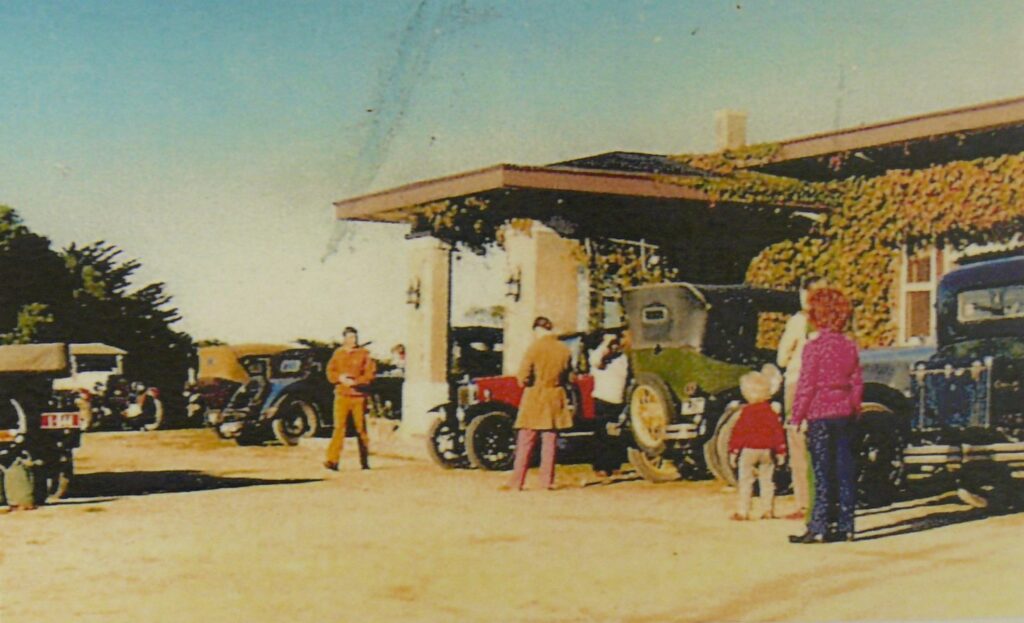 Pine Lodge Front, showing the entrance and portico, on the visit of an old  motor car festival, all of whom stayed there!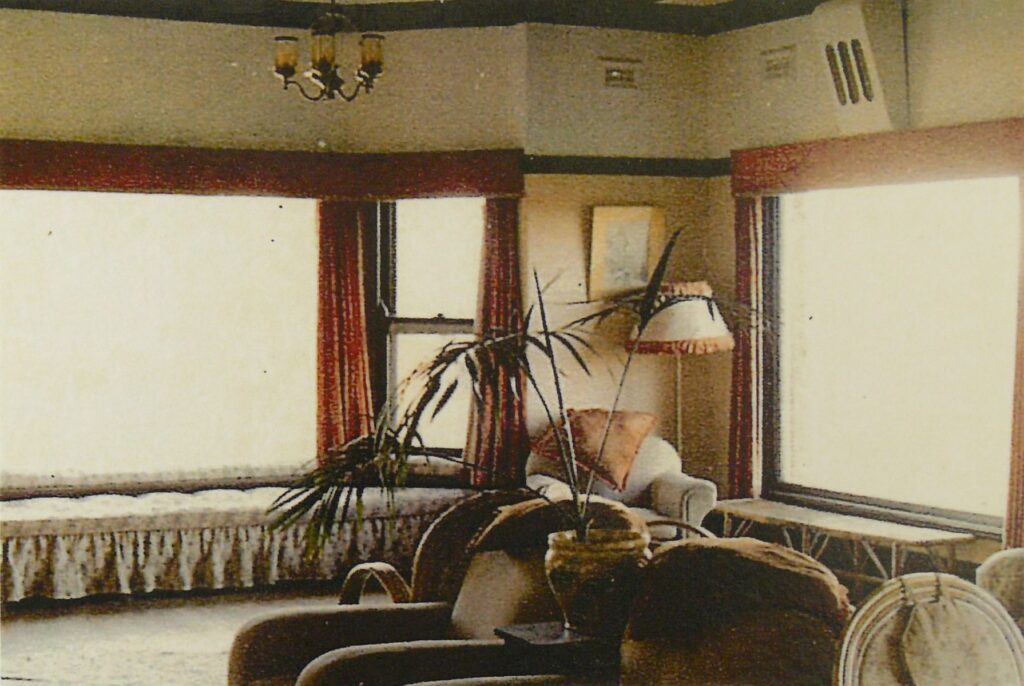 The front lounge of Pine Lodge. This was 1930's luxury style, with its large windows, potted palms and cosy, large lounge suites.