Call to preserve link to past
Brad Lester "THE STAR' May 21, 2019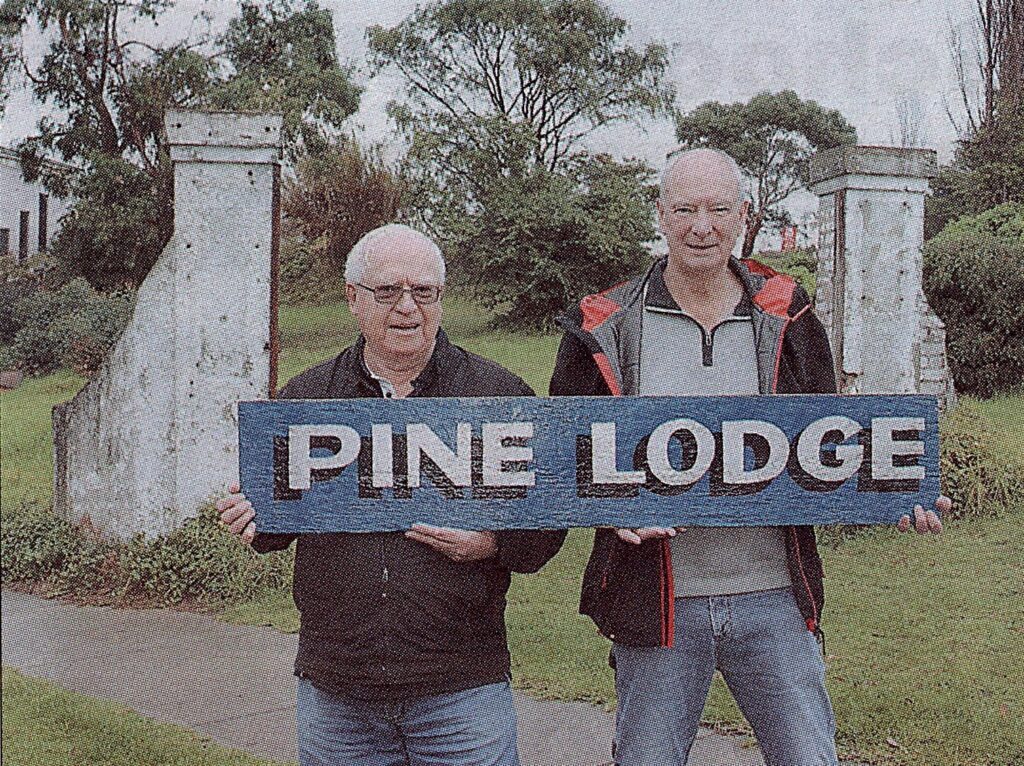 Inverloch hangs on to its history
Inverloch historians are hoping the last connection with a piece of Inverloch's past is not lost forever.
Pillars are all that remain on site of the once grand Pine Lodge, a place of play that once stood on the corner of Ramsey Boulevard and Scarborough Street.
The lodge featured a golf course, an Olympic sized saltwater swimming pool, croquet greens, dance floor and a lounge, as well as tennis, shooting and horse riding.
Built in 1930, the lodge was demolished in 1985, and saw a period as a military hospital during World War Two.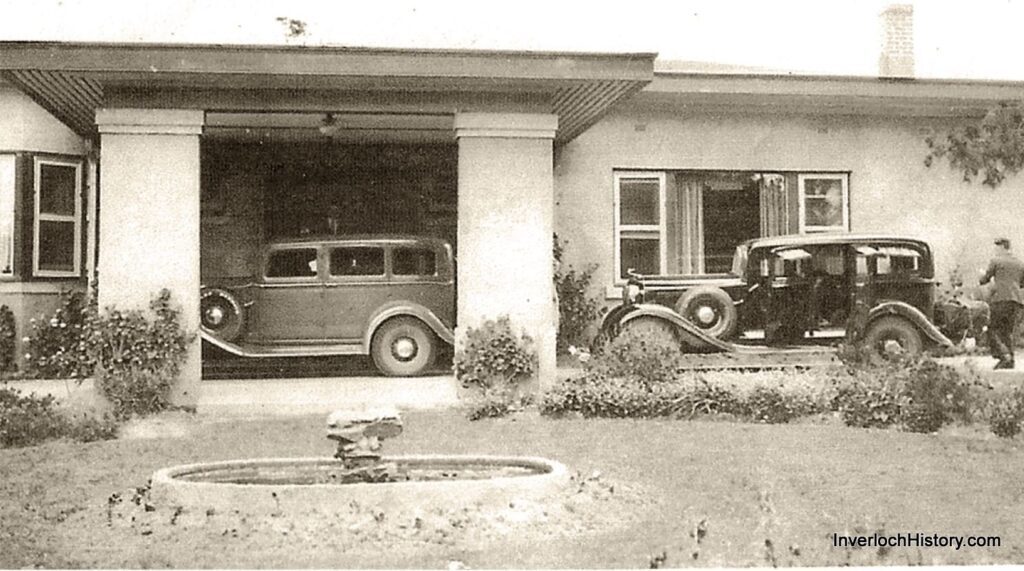 "Before the war, Pine Lodge was for the idle rich, for their entertainment, and to top it off you had this unique piece of American Lodge architecture," Inverloch Historical Society's John Hutchinson said. "Inverloch is older than Wonthaggi and there is little left of the past."
While the society is not aware of any plans to remove the pillars, they are concerned the offering for sale of nearby blocks of land could mean the pillars' days are numbered.
Neither are they sure who owns the site but should the owner preserve the pillars, the society is hopeful of recreating the original wrought iron lettering signs. One read "Inverloch" and the other read "Pine Lodge".
"It could have been the only lodge of its kind in Victoria in those days," the society's Ray Burtt said.
The society's plans for a museum in town are on hold and collection items remain scattered among members' homes.
Offers of storage can be directed to Mr Hutchinson by phoning (03) 5674 6159.
The Amazon (1863) Shipwreck Project
Site investigation undertaken at Inverloch Surf Beach during Nov — Dec 2018 by Heritage Victoria.
Dr Maddy McAllister has completed her report on this heritage project and provided a copy to the Society.
Click here for more information…
Inverloch Lions thanks Inverloch Historical Society
"THE STAR' Tuesday, November 13, 2018
Historical moment: Inverloch and District Lions Club is $800 richer after the auction of a restored 1905 real estate poster at the Melbourne Cup Eve Dinner and Gala night at Inverloch Community Hub.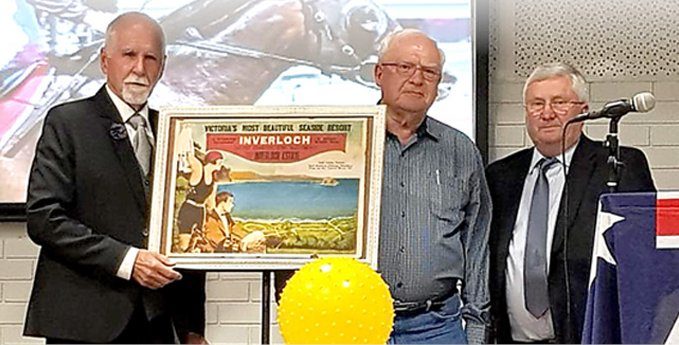 The event was held by Inverloch and District Lions Club and the poster was donated by Inverloch Historical Society in recognition of the Lions' service to the society.
Inverloch, but not as we know it
(August 16th, 2018)
Link to an article in the 'Bass Coast Post' after visiting our August exhibition @ The Hub.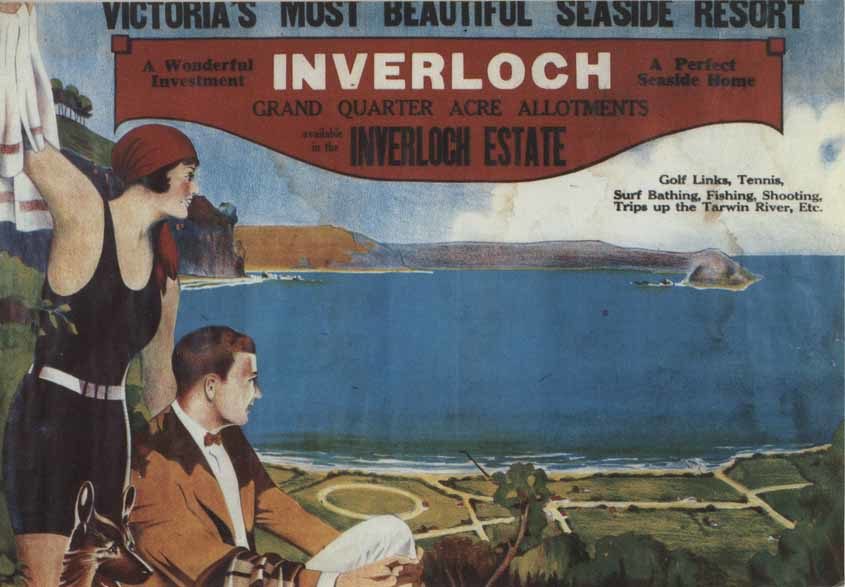 Our 2018 Exhibition
Our 2018 Exhibition is open all of August. (August 5th, 2018)
Have you seen our exhibition yet? Our local Member of Parliament has.
More information…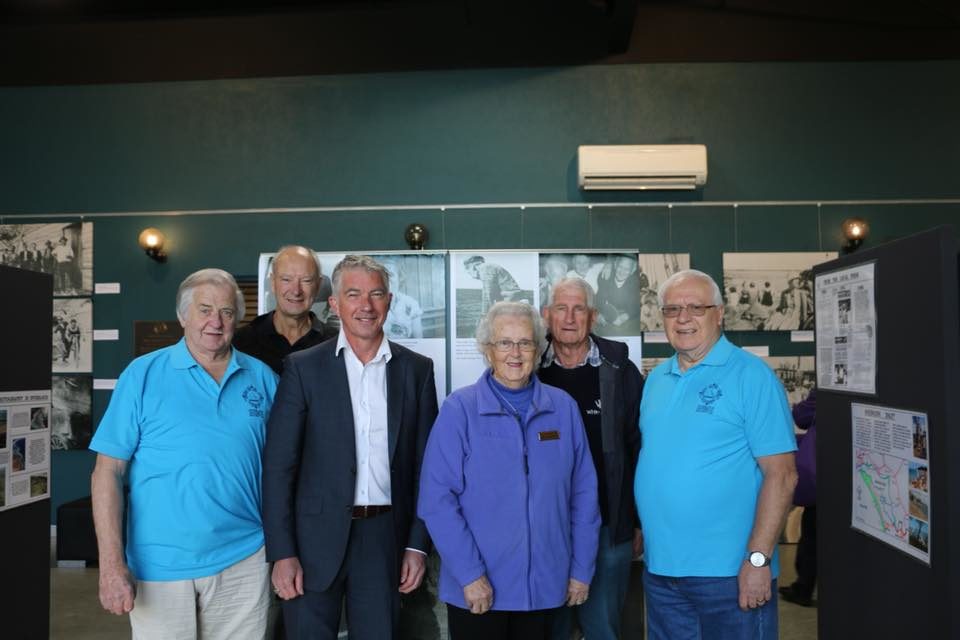 Handover of Petition in support of Museum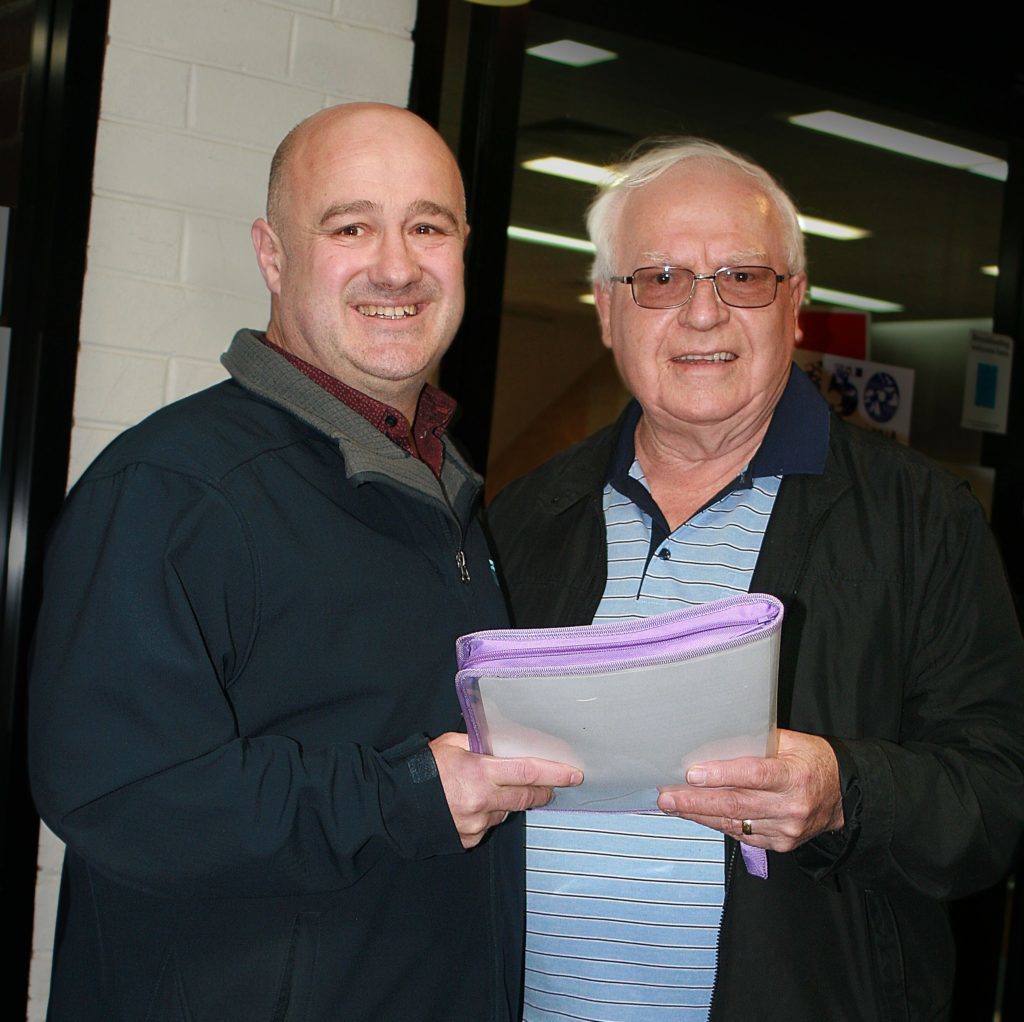 Exhibition 2018 in August
Exhibition 2018 @ Inverloch Community Hub in August 2018
Throughout the month of August, come and see our exhibits that bring Inverloch's rich & varied history to life. New images. New stories.
More information…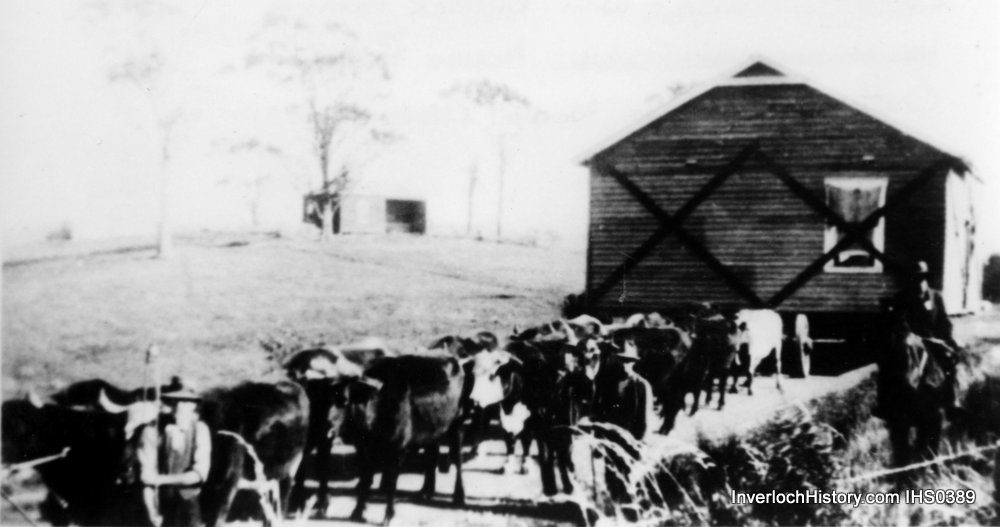 Historical fun
(June 26th, 2018)
Children dining at a cafe in Inverloch can now have some creative & historical fun.
More information…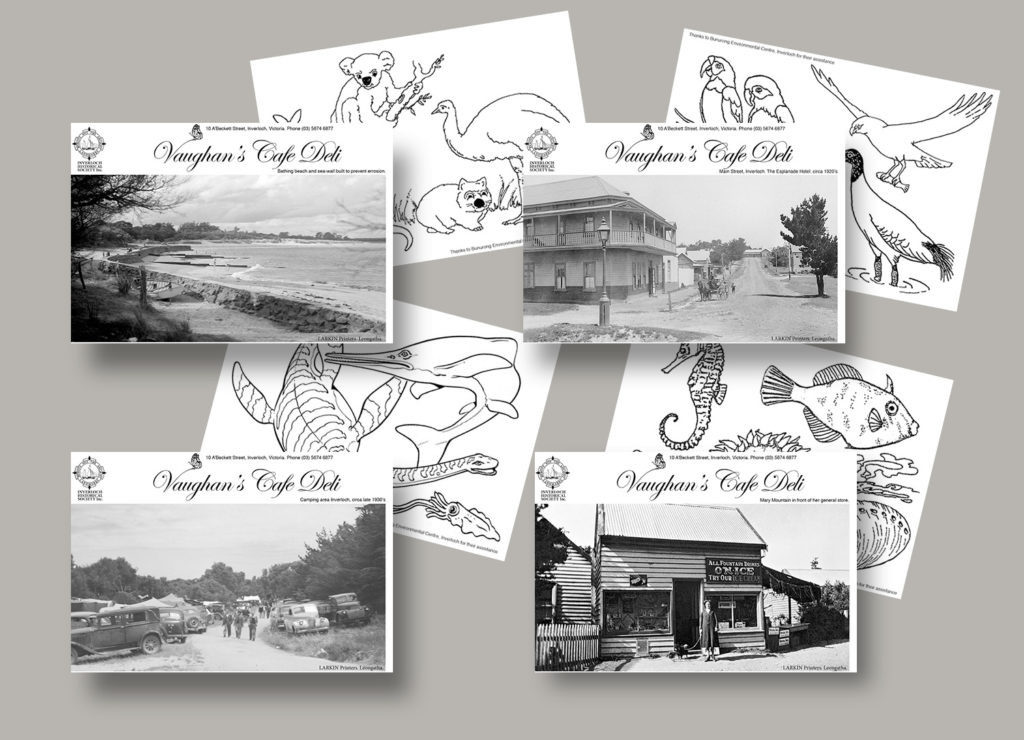 History to wait another month
(June 26th, 2018)
Bass Coast Shire's consideration of a motion to back the societies museum proposal held over to next month.
More information…

Inverloch's history on display
(June 13th, 2018)
Vaughan's Cafe Deli welcomes the installation of old A'Beckett St image.
More information…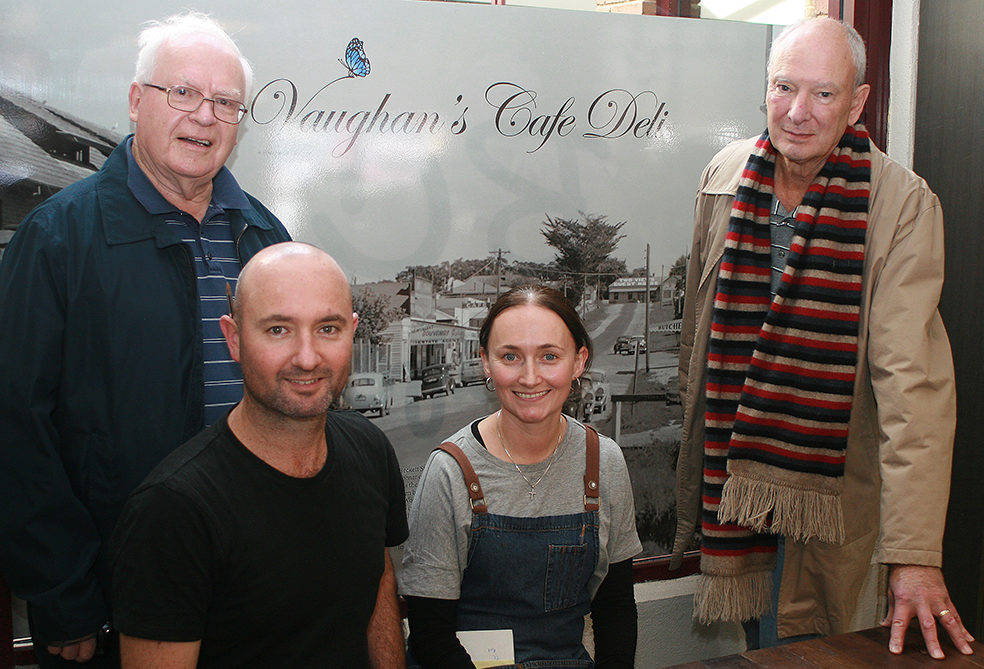 The Ripple effect
(May 29th, 2018)
New ships wheel for The Ripple ketch.
More information…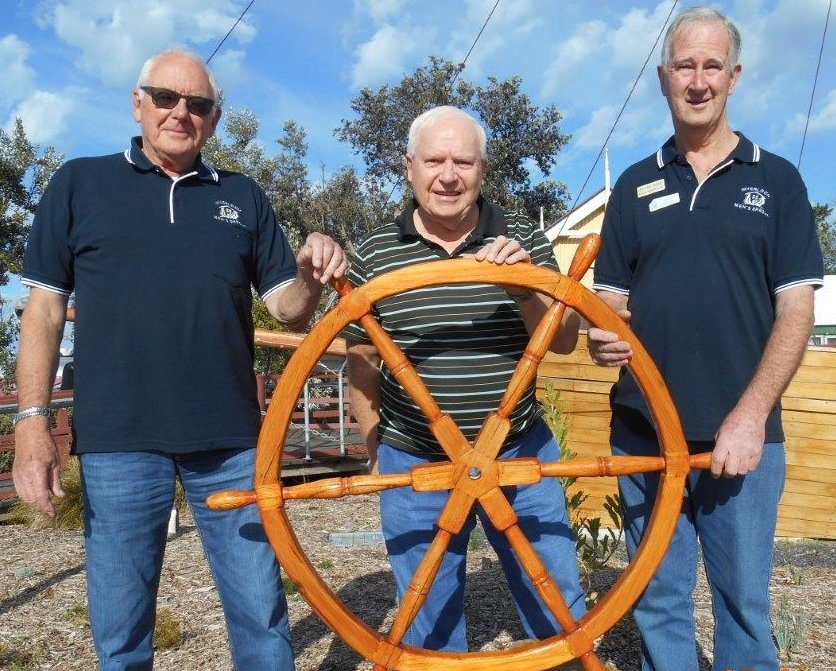 Preserving the history of Inverloch
(Spring 2017)
Exhibition at the Inverloch Hub & book launch.
More information…

Museum proposed for Inverloch
(October 17th, 2017)
Our application for land tenure is progressing.
More information…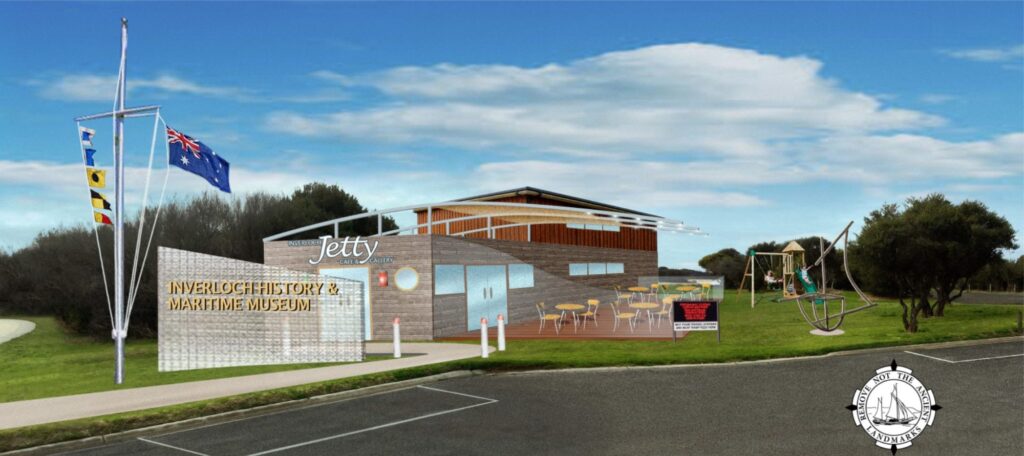 Inverloch savours history
(June 6th, 2017)
Opening of our 2017 Exhibition.
More information…