Inverloch's Historical Society & Clock Tower Committee joined forces to create a maritime precinct along the town's foreshore. The lovingly restored Rocket Shed and replica of The Ripple sit side by side and showcase Inverloch's connection to the water.
The Ripple is responsible for delivering timber for the first house built in Inverloch and the Rocket Shed tells the story of a time when ocean rescues were less sophisticated than in more recent times.
Rocket Shed
The Rocket Shed, which is one of only three remaining in Victoria, is 115 years old. In the early 1900s, the Rocket Shed housed equipment used to rescue crews from distressed ships along the Inverloch coastline.
Rockets with lines attached were fired to the ships, and then a Breeches Buoy was pulled aboard and used to rescue crew members.
In 2009, the Society received a grant from the Commonwealth Government to restore the Inverloch Rocket Shed.
The Shed has now been restored to Heritage standards.
An Interpretive Display has been placed in the interior.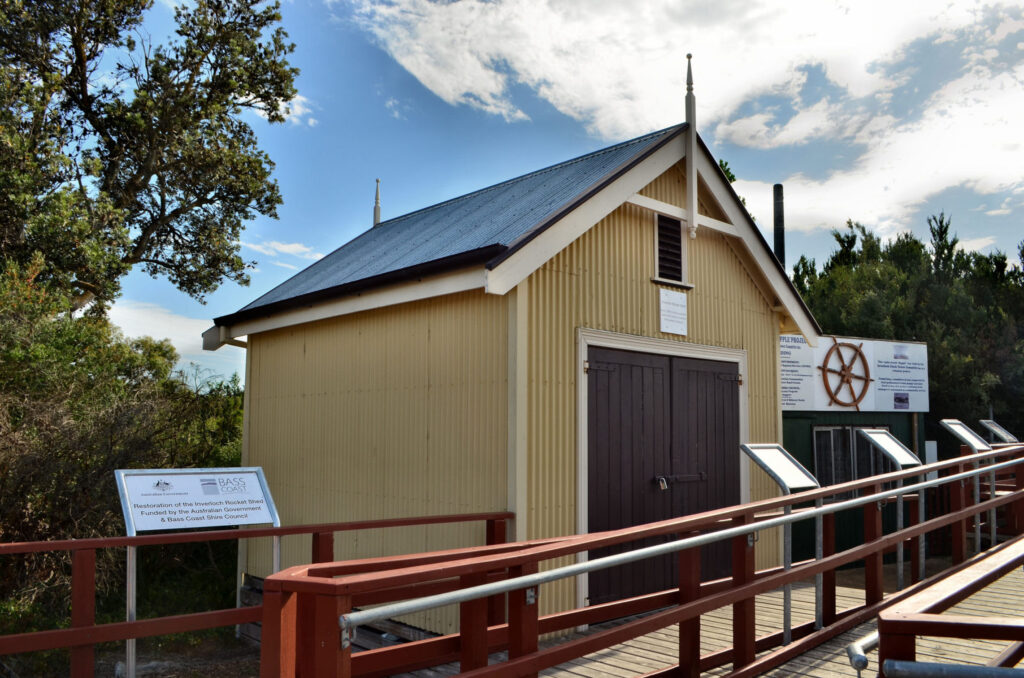 Coupled with the Replica of the "Ripple" at 22 The Esplanade, Inverloch, the Shed and the Ship form a Maritime Precinct.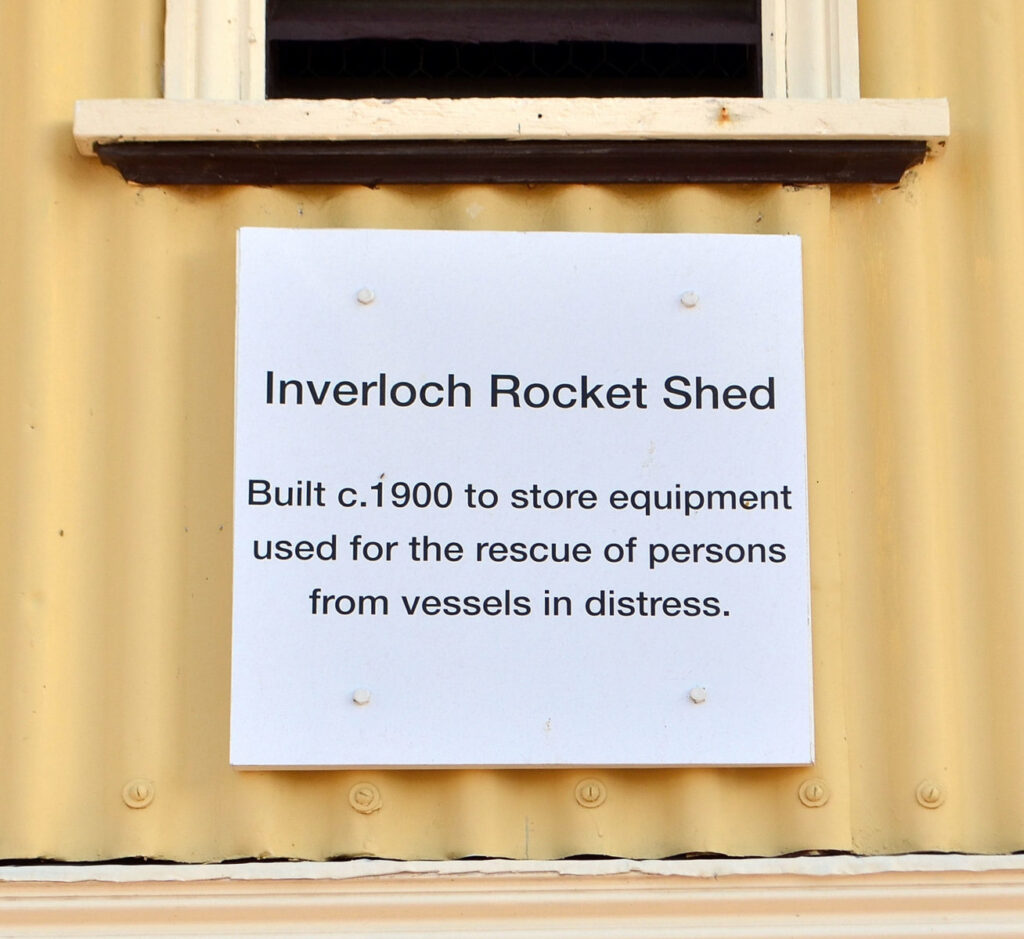 The Ripple ketch
The ketch "Ripple" operated in local waters in the late 1880's and played a big part in the establishing Inverloch as a sea port.
It serviced the area for 40 years, transporting freight & passengers.
Built in 1872, near Gosford, the ketch was 57 feet long and 16 feet wide weighing 29 tons.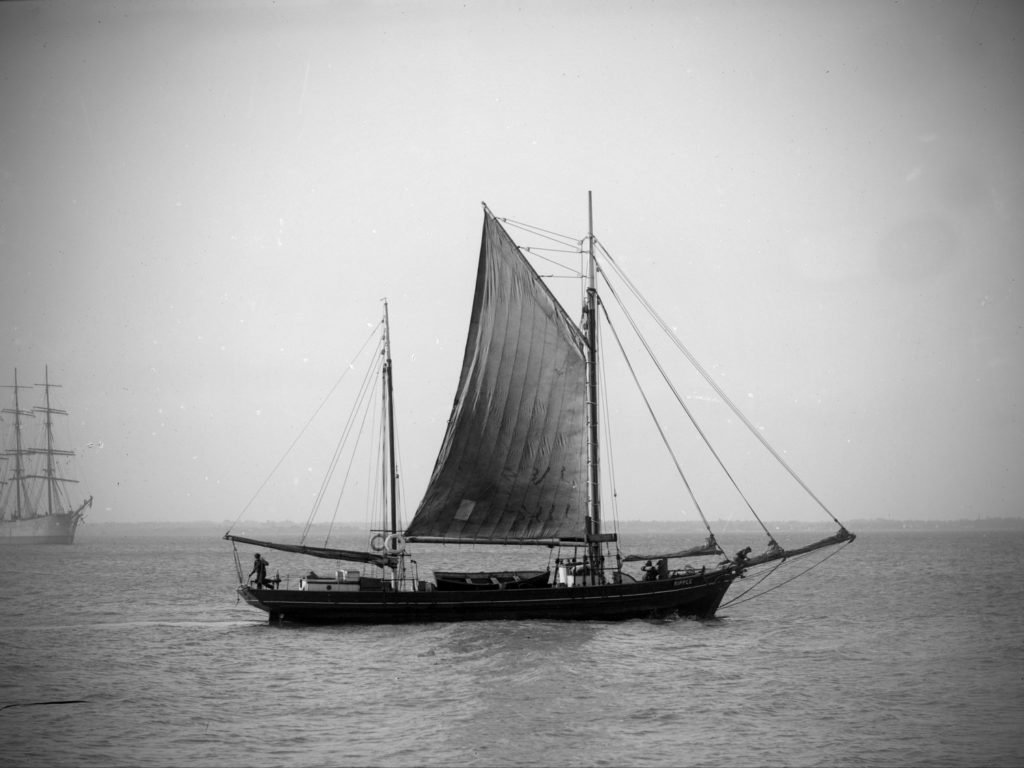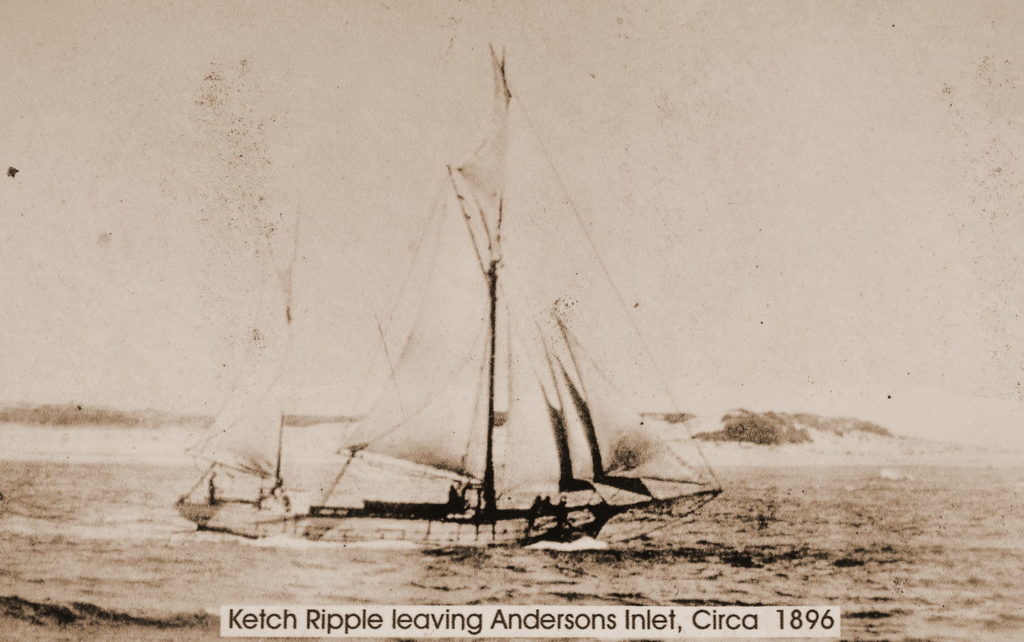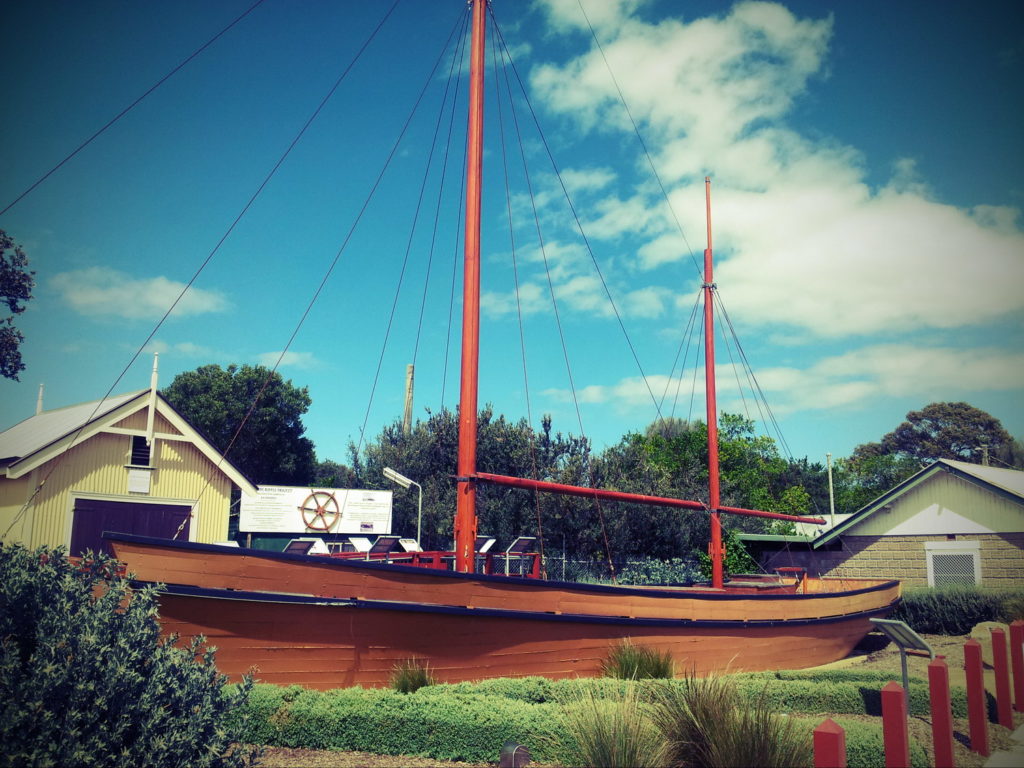 The reproduction of the "Ripple" at Inverloch. The Ripple ketch by the Eaton Family
The Ripple Display Plaques
Updated in 2019 by Bass Coast Shire Council with support from the Inverloch Historical Society.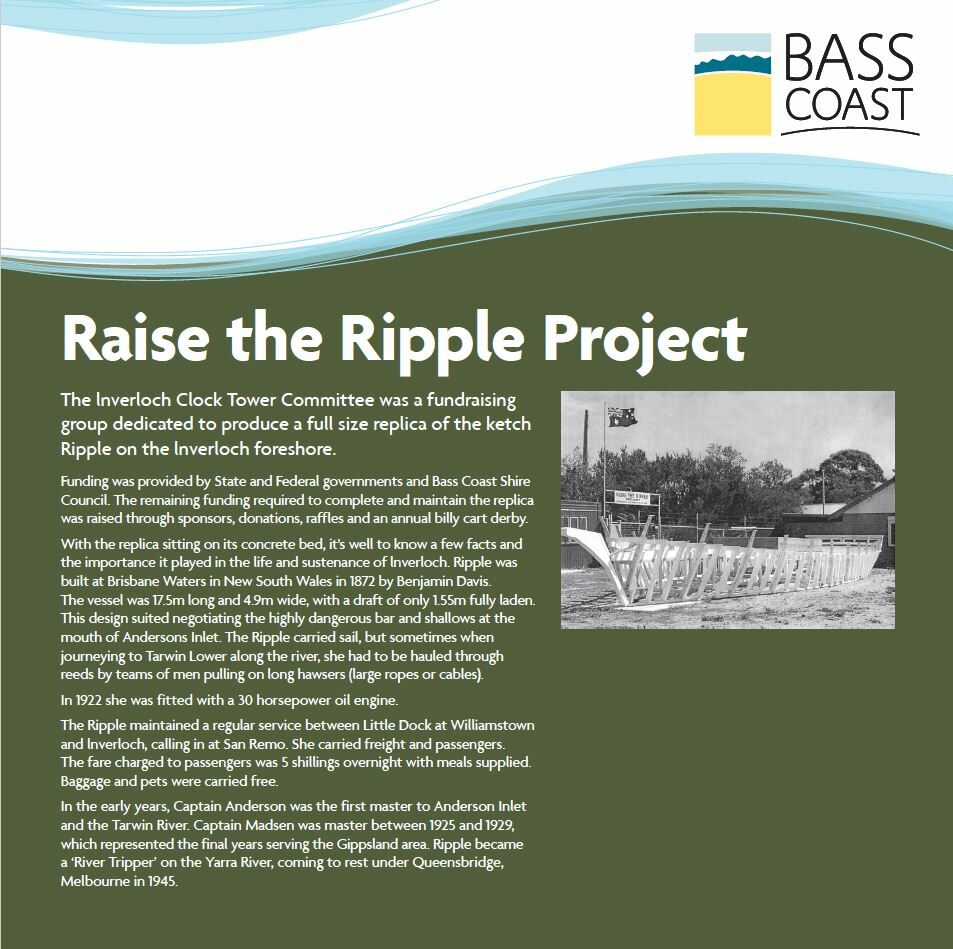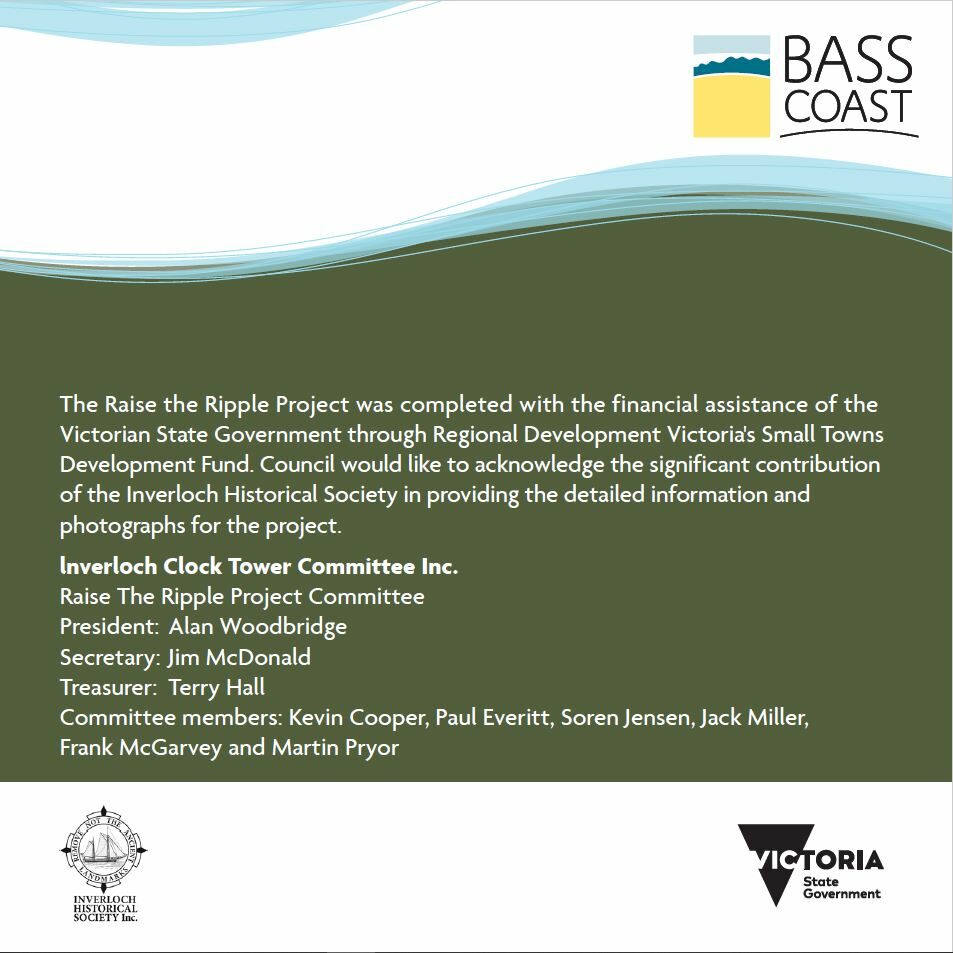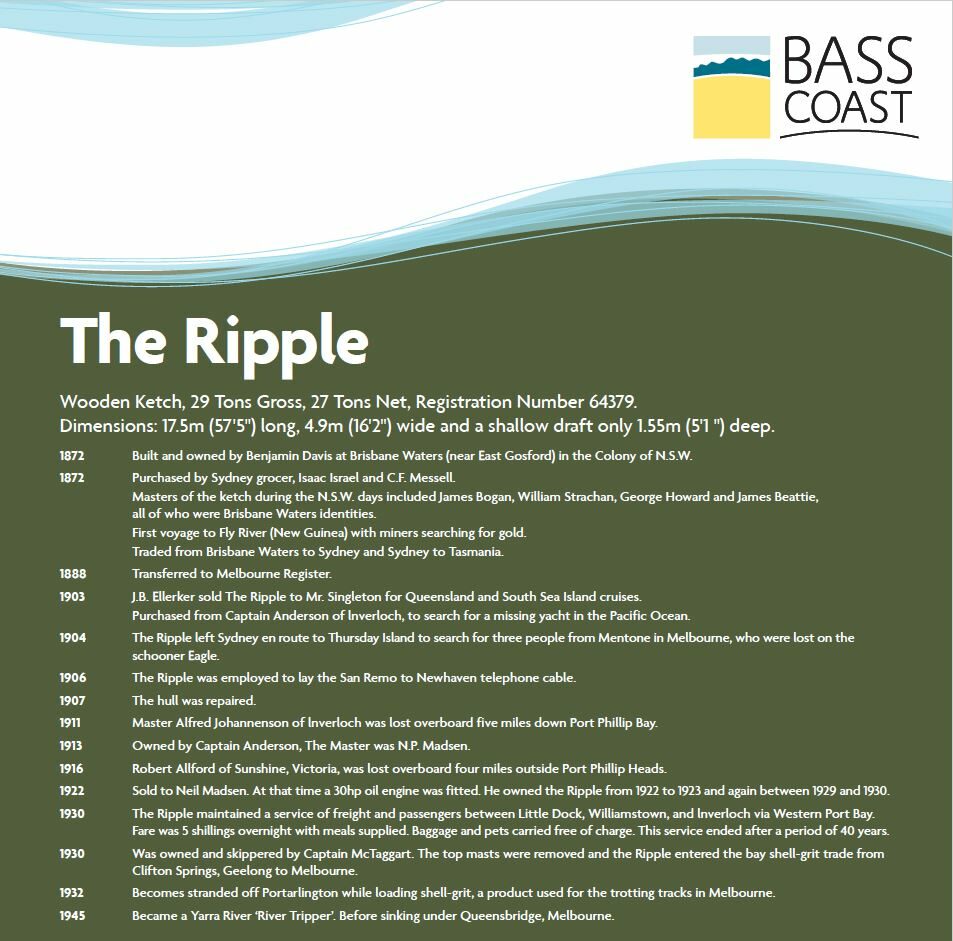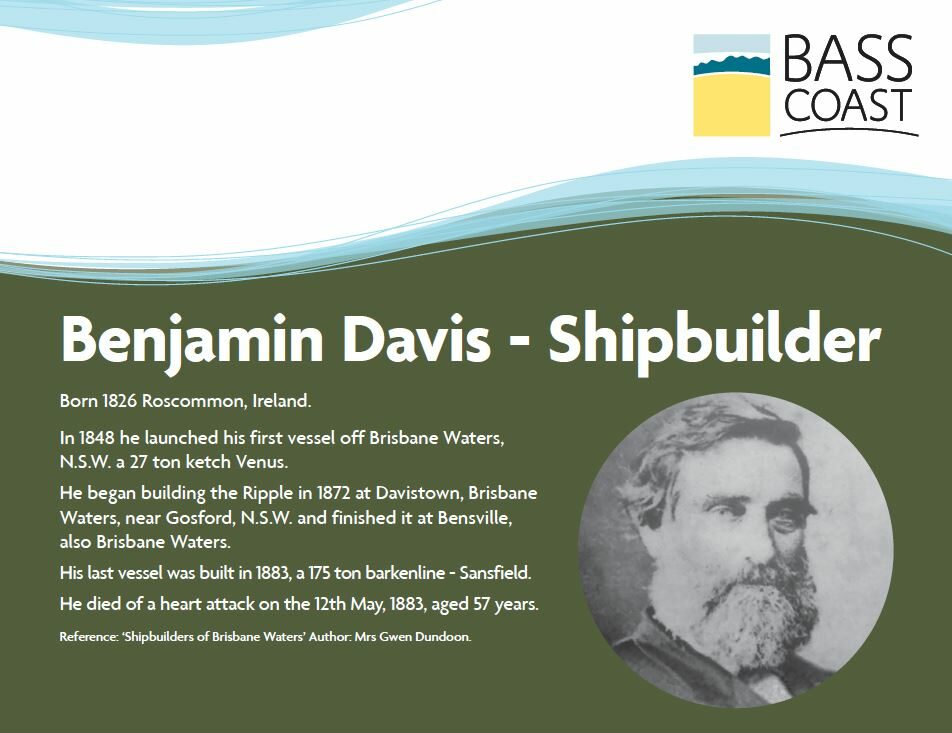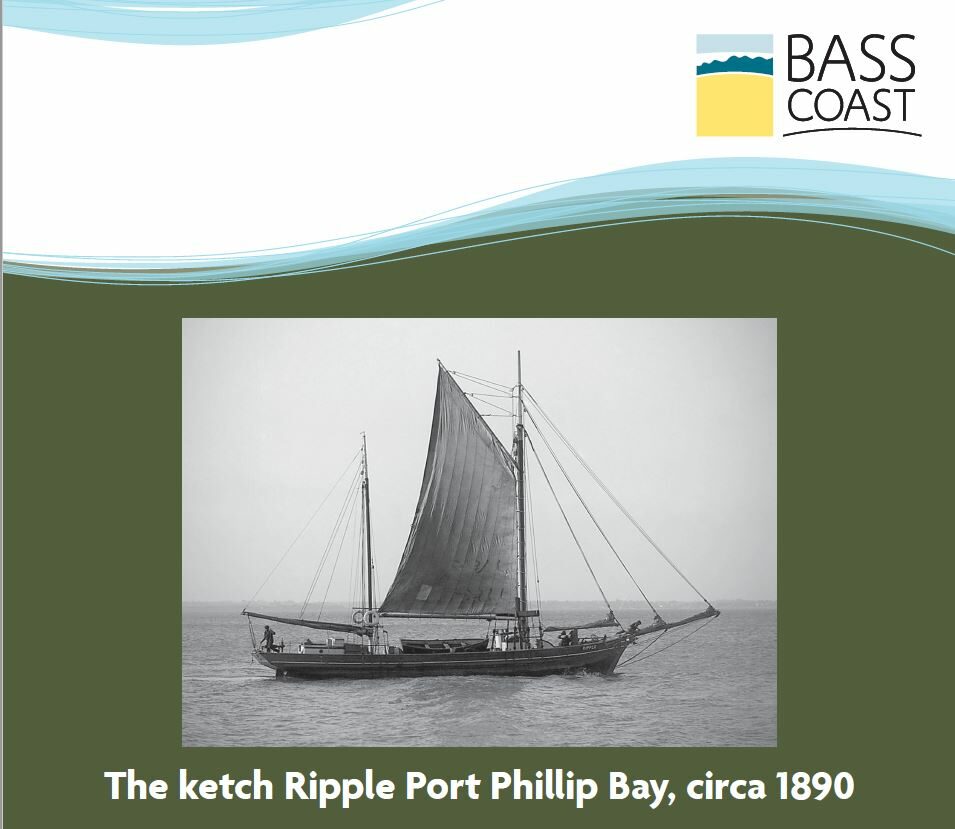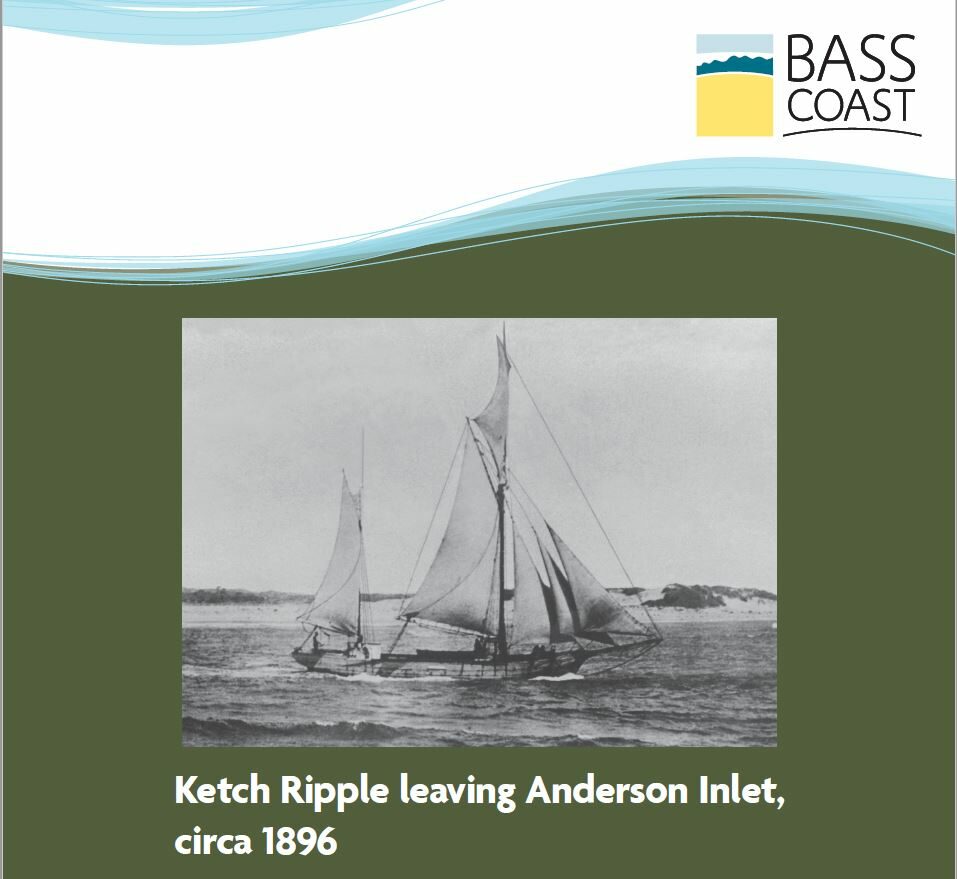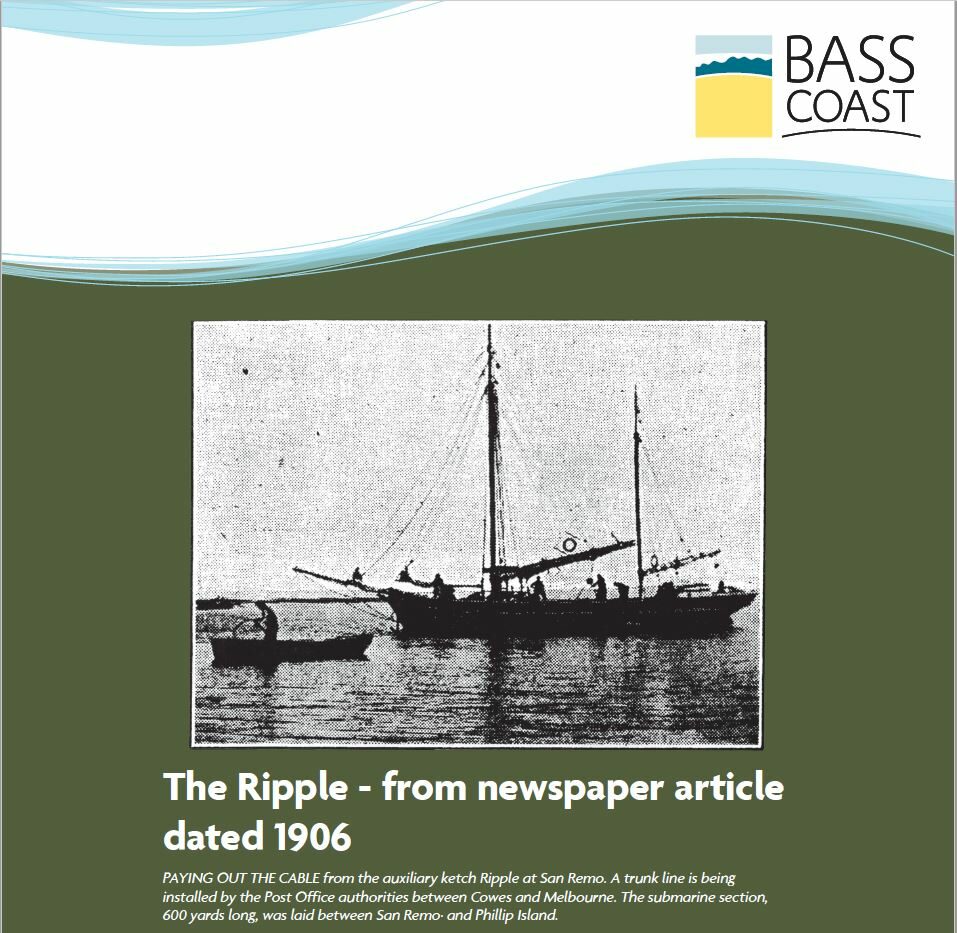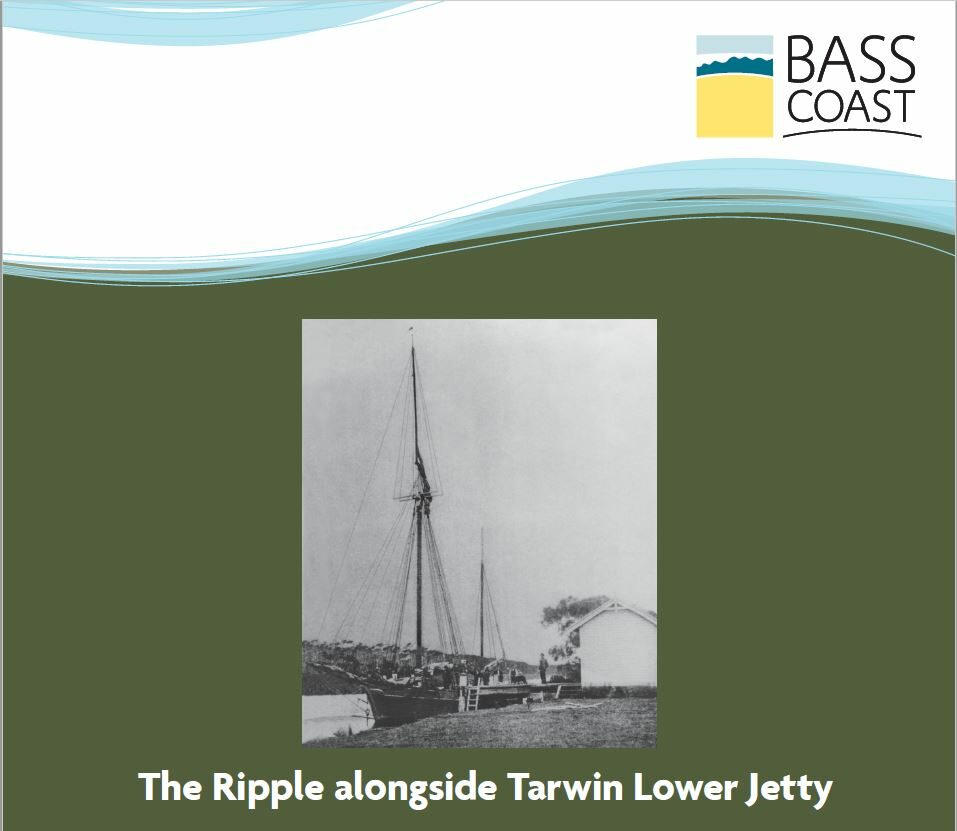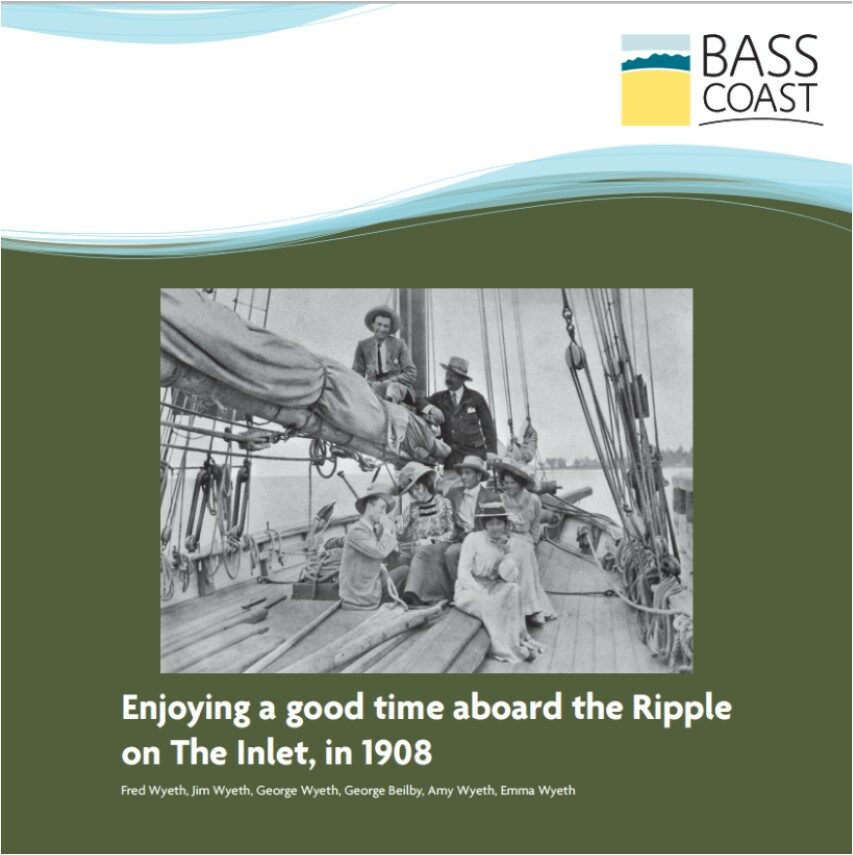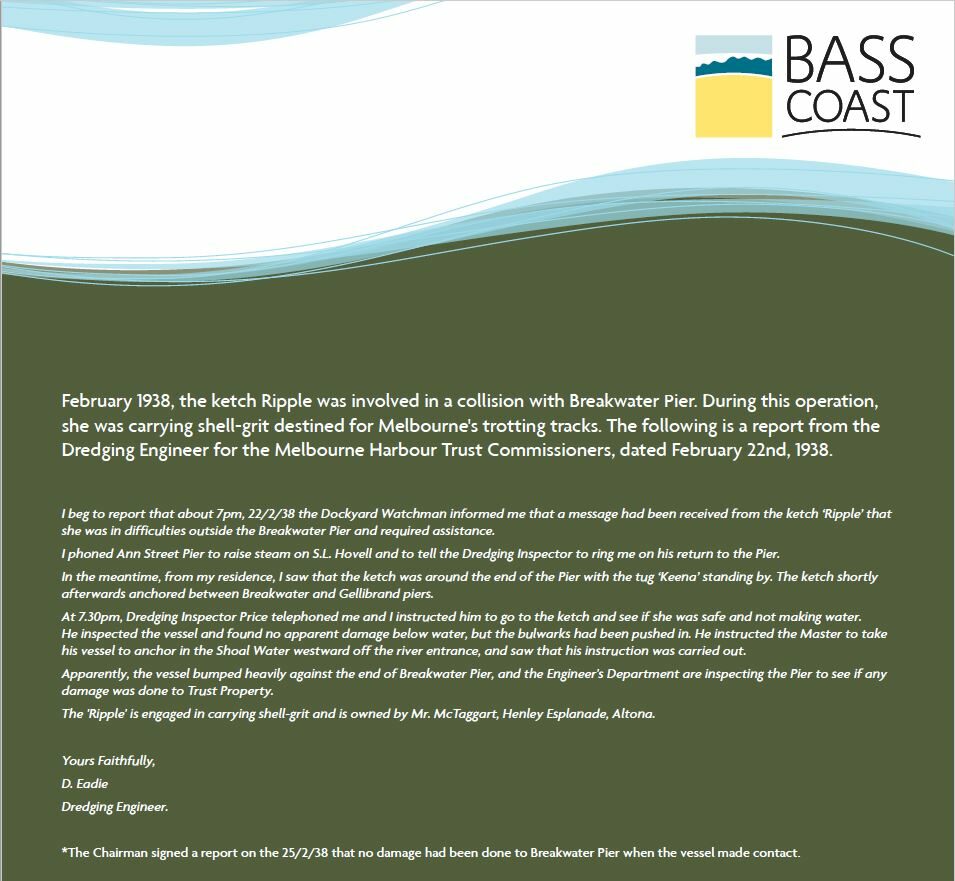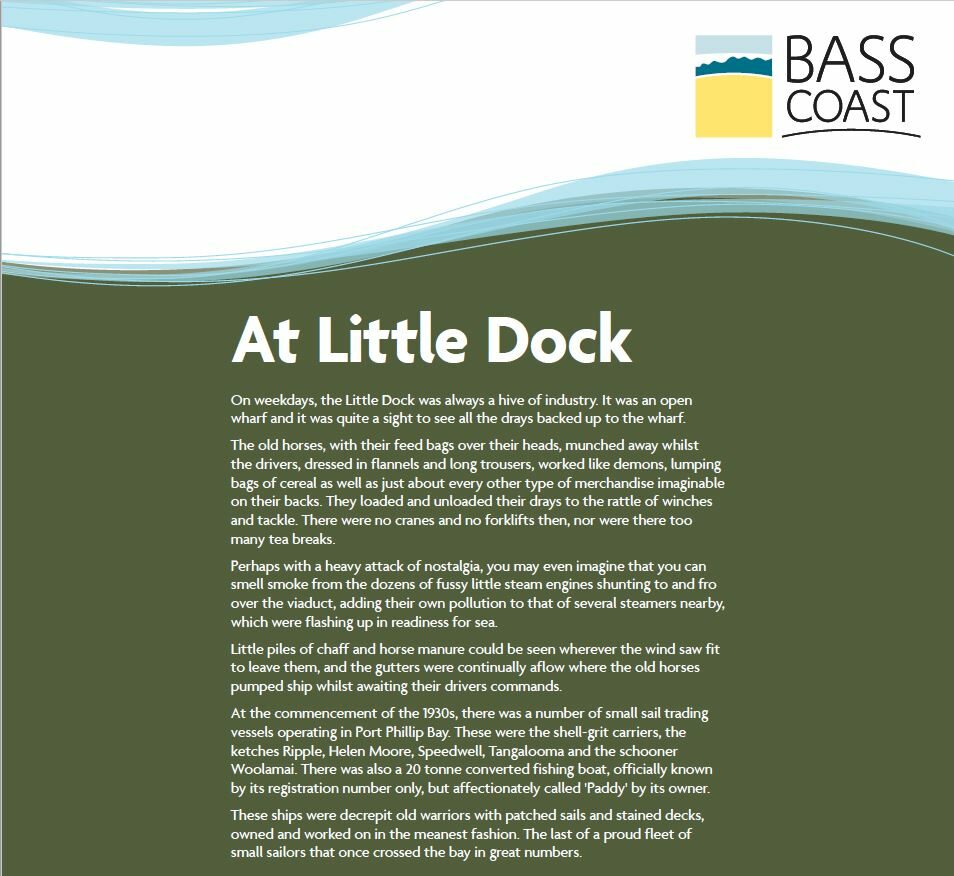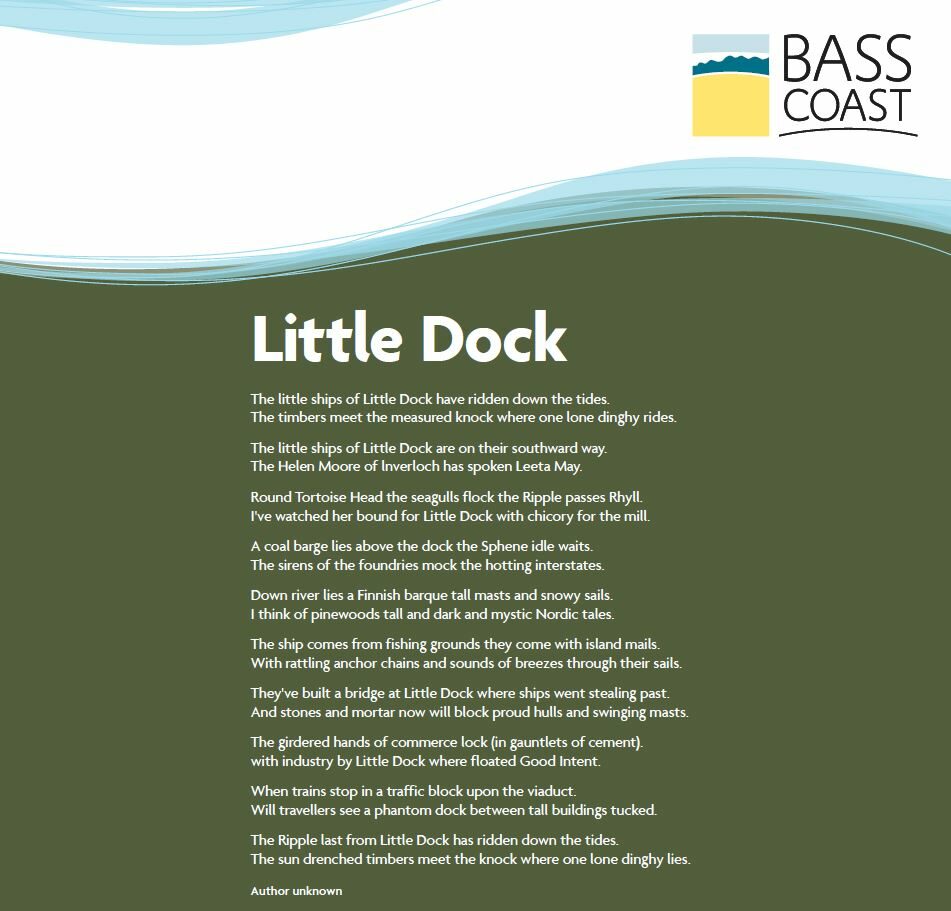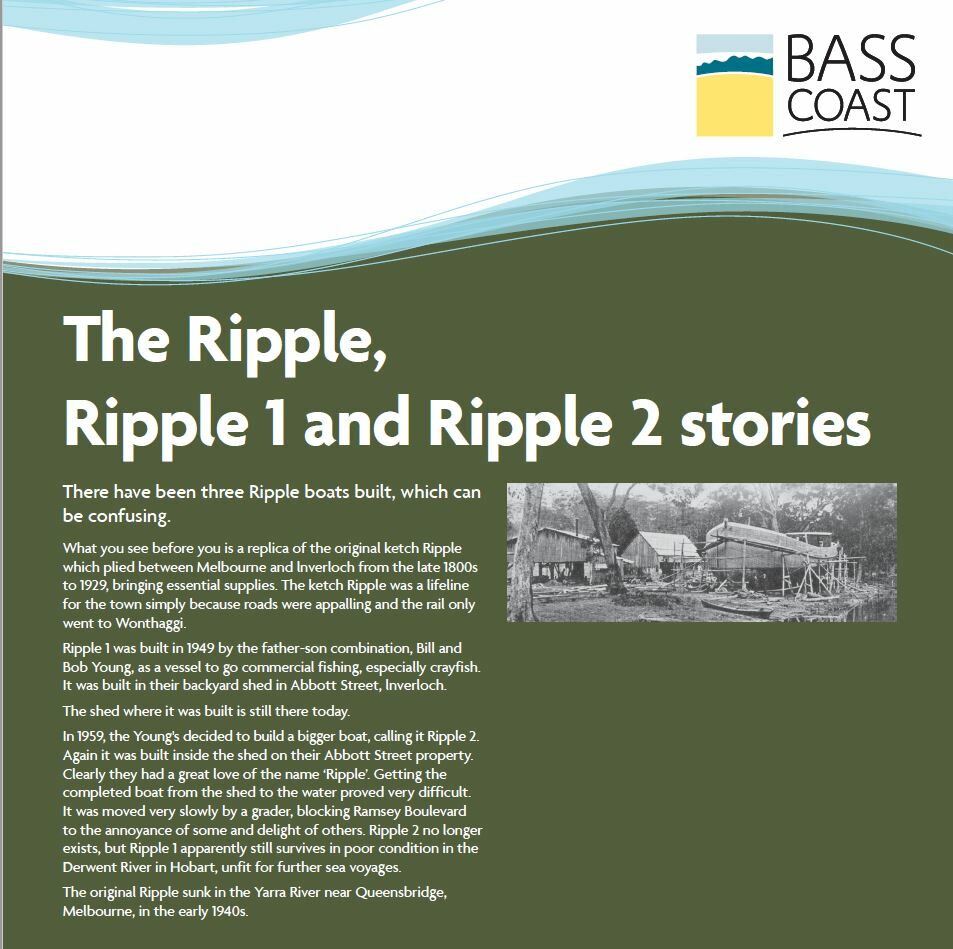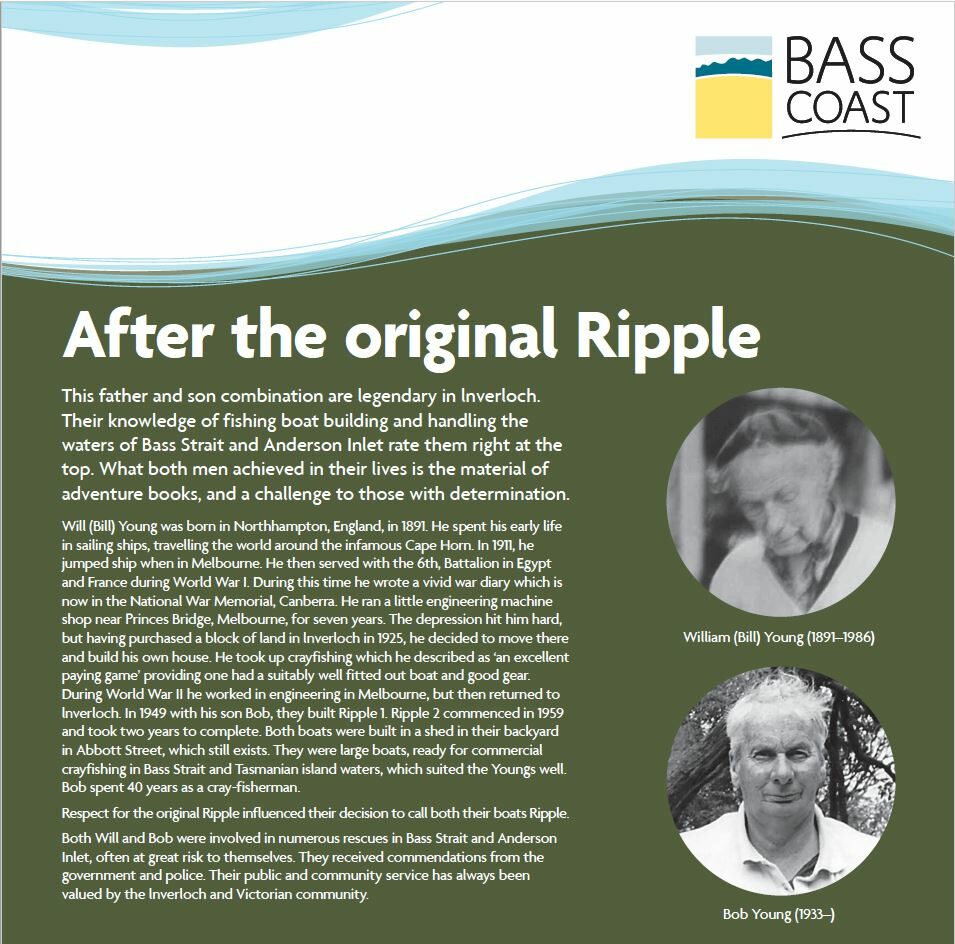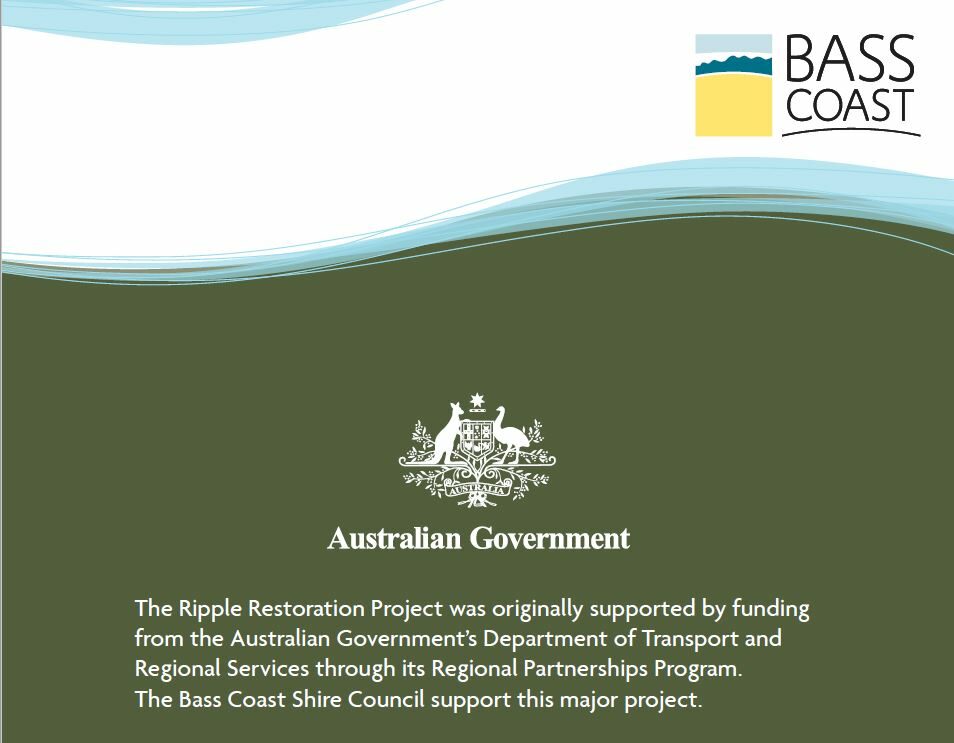 The Ripple replica undergoes a re-birth!
In early 2018, Bass Coast Shire Council undertook a major renovation of Inverloch's much-loved replica of "The Ripple" as part of the Council's 2017/18 Renewal Program.
The replica of The Ripple was originally built by Inverloch's Clock Tower Committee and Historical Society as a reminder of Inverloch's connection to the coast.
Bass Coast Mayor, Cr Pamela Rothfield, says "The Ripple is a significant monument for the Inverloch community.
The project acknowledges the historical significance of The Ripple, launched from Inverloch over 100 years ago," she said.
The Ripple underwent a full rebirth, with major framing, ventilation, cladding and decking works done.