We congratulate our valued & much loved Patron & Life Member Eulalie Brewster on being awarded the Medal of the Order of Australia (OAM) in the 2020 Australia Day Honours.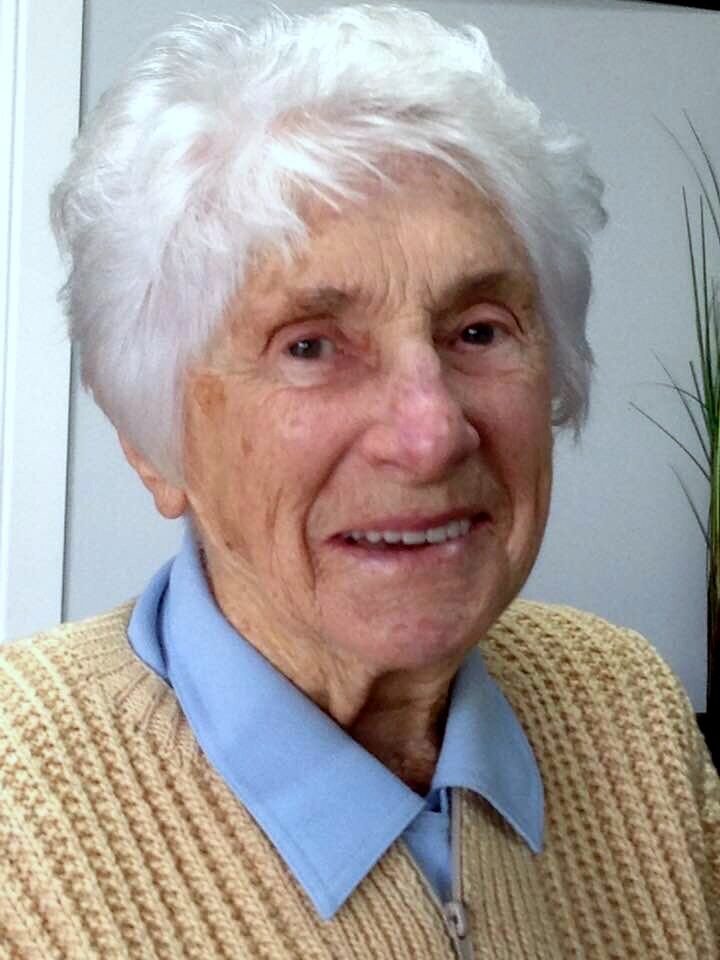 Eulalie was honoured by the nation for service to the community of Inverloch in the fields of history, conservation, the environment, and for other community endeavours. Eulalie was a founder of Inverloch Historical Society and an active local historian for decades.
We are grateful for her immense contribution to our Society.
Got a question? Ask Eulalie
Some 10,00 photos and stories of the past are scattered the homes of members of the Inverloch Historical Society.
Many of them are at Eulalie Brewster's place.
She has been a passionate part of the society formed in 1996 and is now the group's patron.
Ms Brewster and other society members are working with Bass Coast Shire Council to find a permanent home for the collection.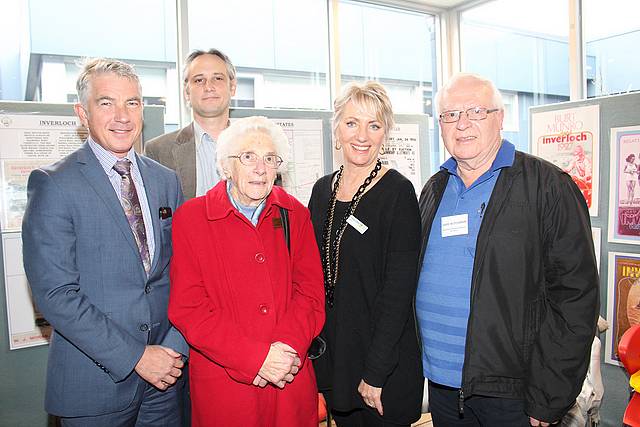 Her dedication to preserving the past resulted in Ms Brewster receiving two awards from the Gippsland Association of Affiliated Historical Societies.
One acknowledged her personal contribution to Leongatha and District Historical Society, and Inverloch Historical Society. The other noted her outstanding written contributions to the history of Leongatha and Inverloch.
"There is always something to discover, especially about Inverloch, because someone will give me something and send me off on a new hunt," Ms Brewster said.
Her foray into history formally began around 1970 when she joined the Leongatha society while living on a Nerrena farm.
"I grew up with history because my family was interested in it. Wherever I went with my mother, she could tell me something about it. Then I married into these Brewsters and there was so much history in them," Ms Brewster said.
She set about recording how the coast was shaped on behalf of the Leongatha society, writing three booklets about Inverloch's past: a short history of Inverloch, and collections of Inverloch stories and photos.
"One story that always intrigued me was about funerals at Inverloch. The undertaker used to come from Leongatha and would take one day to travel to Inverloch. He would stay the night, arranged and conduct the funeral, and on the third day would drive back to Leongatha in his horse drawn carriage," Ms Brewster said.
"It just gives you some idea of what living was like at the time."
The town was actually settled about 1870 when land was thrown open for selection, with the Henderson family settling at what is now Mahers Landing.
The area around Treadwells Road was initially known as the township of Drumdlemara. The first land sale at what is now Inverloch did not follow until 1883.
In 1884, the A'Beckett and William streets subdivisions were sold to wealthy Melburnians. A school followed two years later and in 1889, the original name of Anderson Inlet was changed to Inverloch.
Long time Inverloch resident, the late Cal Wyeth, told Ms Brewster of the time a phone line was connected to Inverloch. The line came via Outtrim, draped along tree branches, the tops of fences and over gates, to the store.
"People used to follow the phone line from Outtrim to get to Inverloch. The shipping service was only every six months at the time. That was 1905 or 1906," she said.
One of the early families, the Shinglers, camped on the foreshore at Inverloch for many months after migrating from England, until they selected land at Leongatha.
Their furniture was transported to Leongatha by bullock dray and today's Shingler Street is named in their honour.
"I'm always learning. I recently discovered an account of a bushfire at Inverloch in 1926. There was a lot of bush between Inverloch and Leongatha in those days," Ms Brewster said.
Upon moving to Inverloch, she was surprised to find there was a little history collected about the town. She set to work writing history columns for the Inverloch newsletter.
"It was real hobby for (my late husband) Oswald and I," Ms Brewster said.
While the awards were a surprise to her, Inverloch Historical Society president Vern Burchett believed Ms Brewster was deserving.
"The society is very proud of her," he said.
Source: The Star 9 July 2013