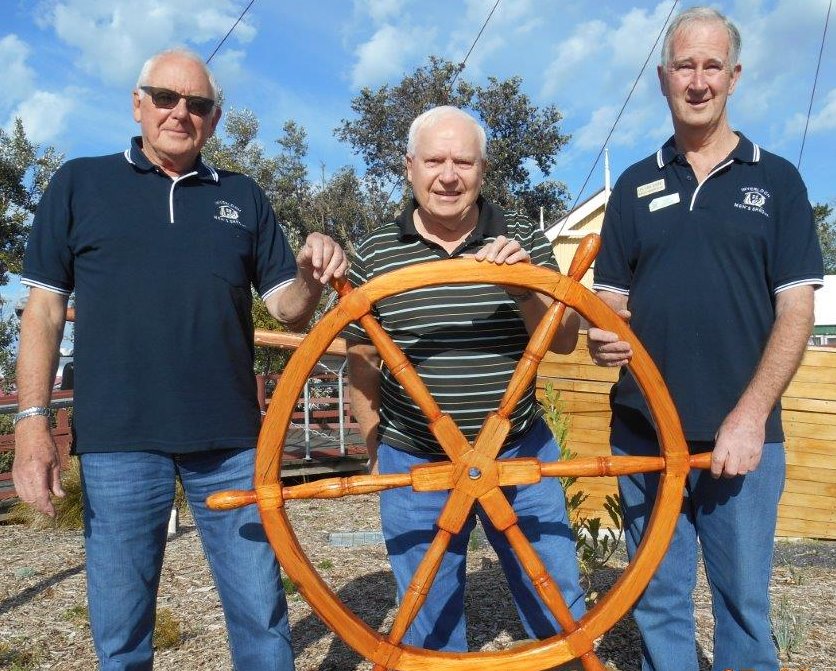 The Inverloch Men's Shed was asked if they could assist in making a new wheel for The Ripple display beside the old yacht club shed on The Esplanade at Inverloch.
Lex Van Saane, a member of the Inverloch Men's Shed and also the Wonthaggi Woodies, did all the wood turning at Inverloch and then the final assembly on special equipment at Wonthaggi.
The completed wheel was then returned to Inverloch where John Chinn from Inverloch Men's Shed put the finishing touches on, including five coats of protective varnish.
President of the Inverloch Historical Society, John Hutchinson (pictured centre) was at the handover of the completed project, and thanked the two members involved and their respective sheds, John Chinn, left, and Lex Van Saane for combining together on a wonderful community project for Inverloch.

The new ships wheel at its home next to the replica of the Ripple on the Esplanade, Inverloch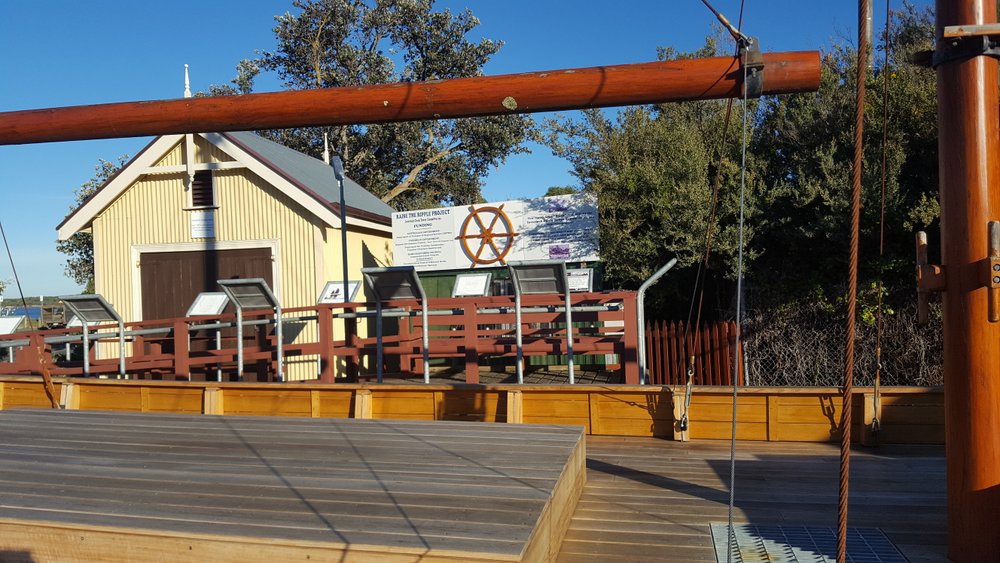 Source: South Gippsland Sentinel Times May 29th, 2018