One may ask, what has the vanished town of Outtrim have anything to do with
Inverloch?
Farms & properties still remain at Outtrim, yet everything else has gone! Shops, hotels, the coal mines.
The answer is simple – for many years it was the closest connection the people of Inverloch could sensibly make when travelling to Melbourne and Gippsland.
Early telephone connections came through Outtrim, whilst the arrival of the train brought new opportunities not only for travel, but especially the actual development of Inverloch itself.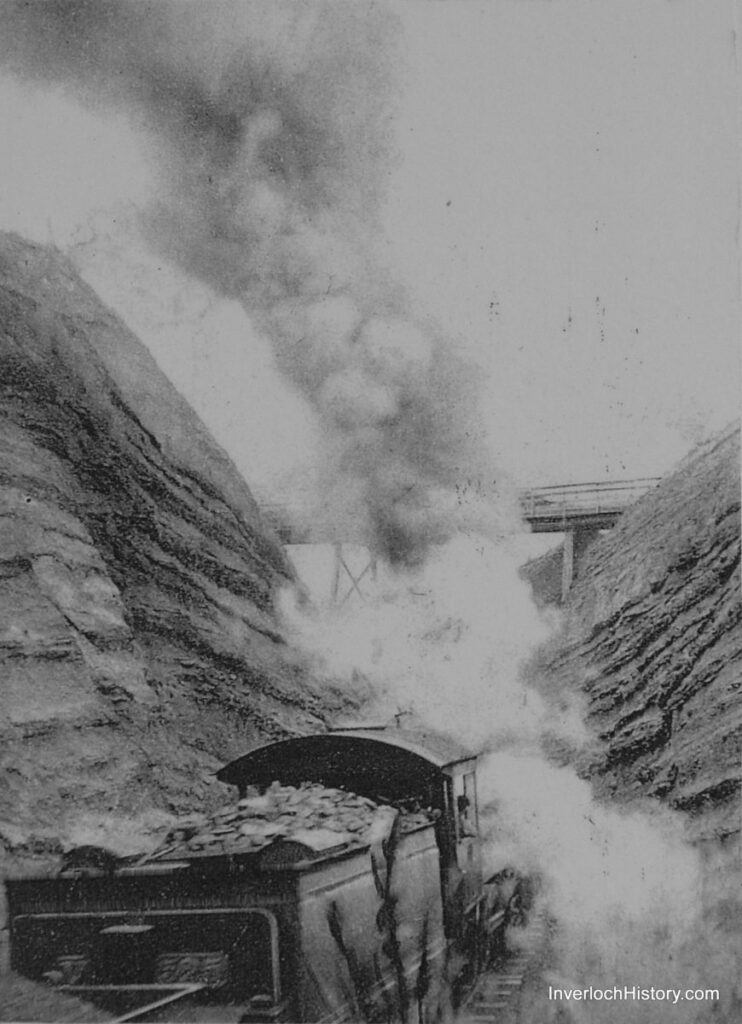 These top two photos show a railway feature which can still amaze us. This cutting was done by nothing more than pick & shovel. It was the deepest cutting in Victoria and the bridge itself was the highest.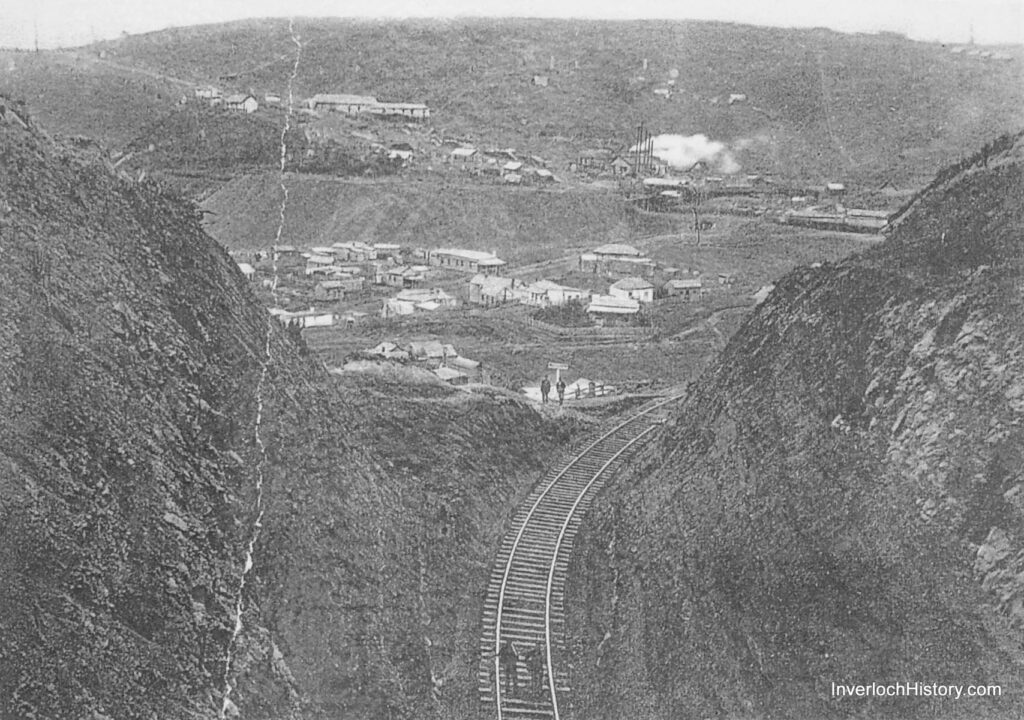 ---
As one views these old postcard 'shots' of Outtrim, with all the now vanished
Buildings & services the township of Outtrim offered, it was the railways of South Gippsland that provided the impetus for all developments & the sale & transport of goods to Melbourne and overseas. Sadly, one of the truly great historical items of our history has now gone, not only in Outtrim, but also in Korumburra & South Gippsland itself.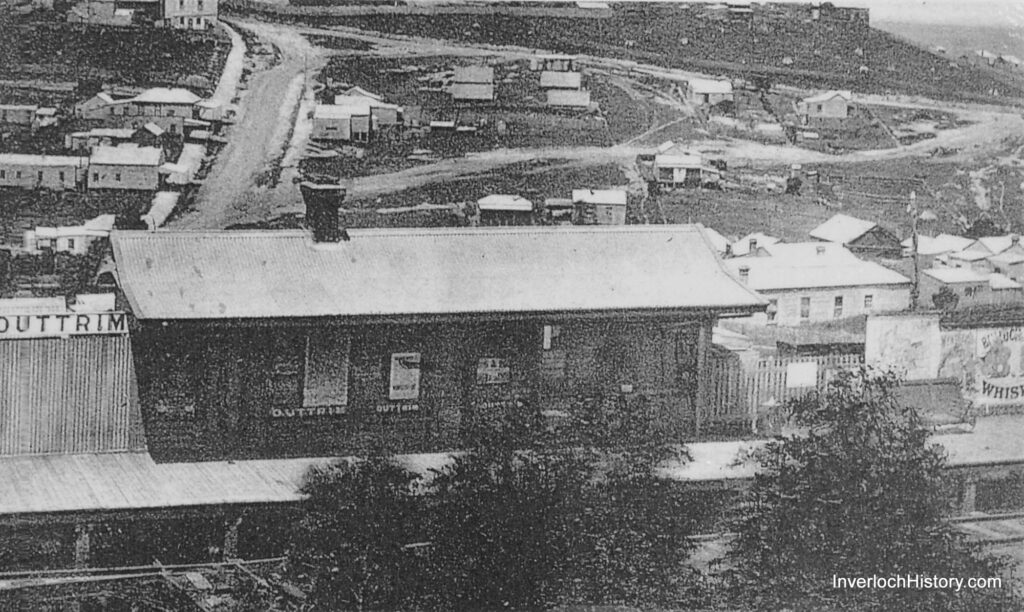 Outtrim railway station – single platform, right next to one of the coal mines. The station details are interesting – note the whisky 'ad'.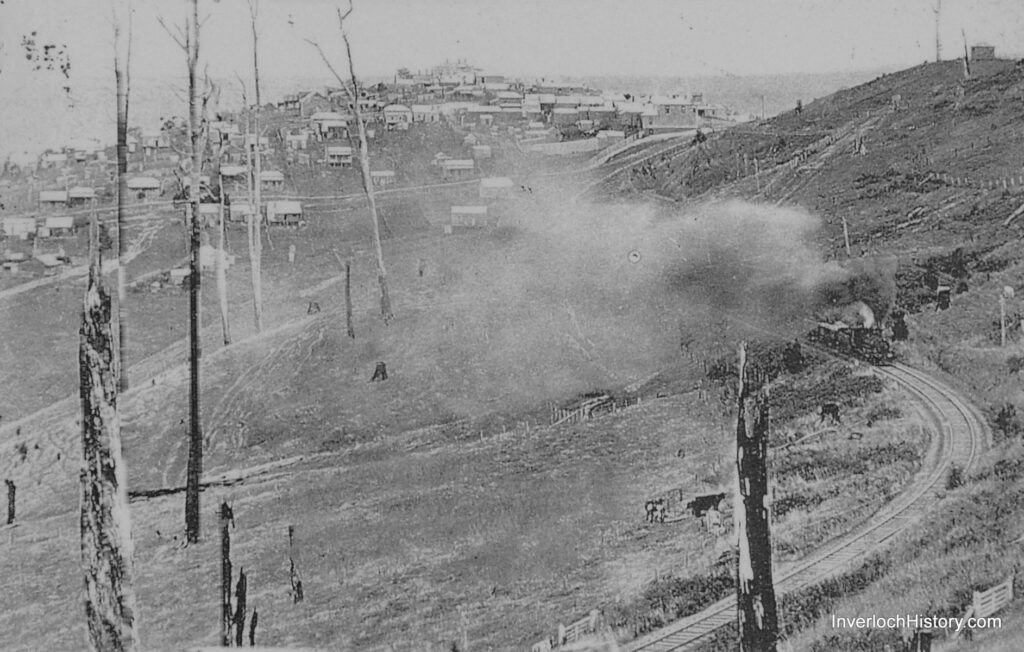 Outtrim from Horseley's hill. The train has just left Outtrim & is now close to Outtrim North railway station. Note the buildings on the hill.