Annual General Meeting (AGM) – 24th July
The Society's AGM will take place at 2 pm on Wednesday 24 July at Inverloch RSL and be followed by the July general meeting. Non-member visitors are always welcome to attend our meetings.
After several year's service, Rosemary Hutchinson, has decided not to nominate for re-election as TREASURER. If any member is willing to consider taking on the role, please contact the Secretary (Lynn Kirk 5674 1386). Lynn can talk with you about the workload involved and options for managing the Society's finances. We are a small organisation and accounting/bookkeeping experience isn't essential.
Routinely, all committee positions are declared vacant at the AGM and a NEW COMMITTEE is elected. We are in need of new committee members. If you have some time available and would like to get more involved please consider nominating. Anyone interested is welcome to give Lynn a call to find out more about what is involved.
The 2019-20 financial year has commenced, and members are asked to RENEW THEIR MEMBERSHIP. The membership fee remains at $20 for individuals and $32 for a family membership. There will be opportunities before and after this month's meetings to pay the membership fee. 
What's with those gate posts?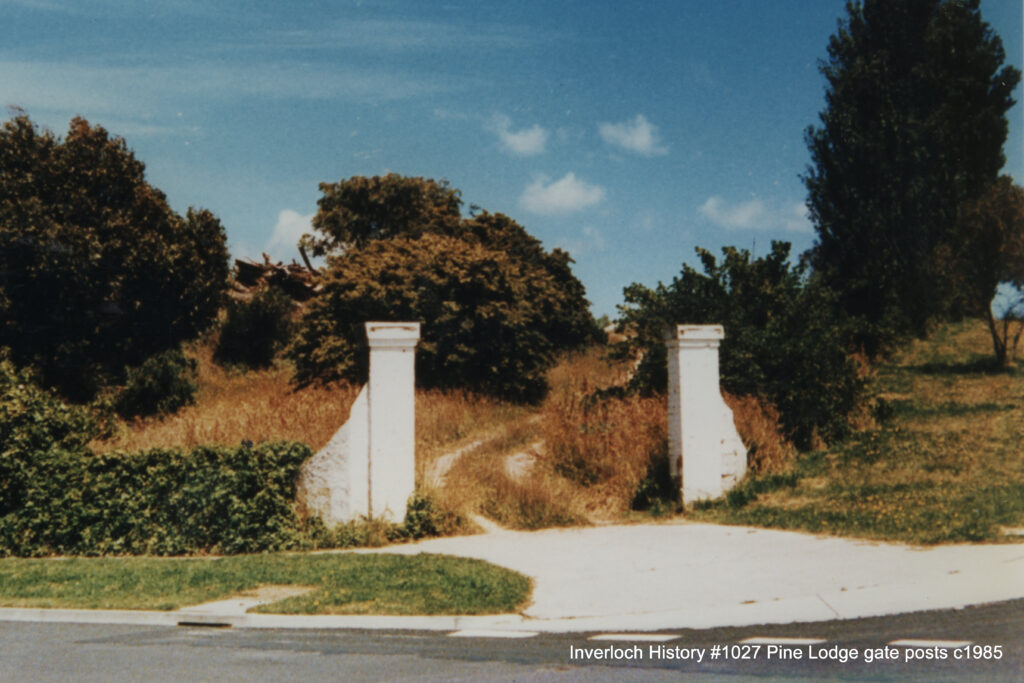 Sitting on seven acres at the comer of Ramsey Parade and Scarborough Street, Pine Lodge was built in 1930 and demolished in 1985. Almost everything about Pine Lodge was notable. If it still existed, it would be the prime historic building in Inverloch, yet its fame goes far beyond Bass Coast & Gippsland. The story of its origin, its structure, its architecture, the people who stayed there and the man who ran it, built it and during the Great Depression saw a vision for it, is the story of legendary quality, worthy of any notable Victorian inclusion.
More on the history of Pine Lodge…
Amazon Shipwreck at Inverloch in 1863
Site investigation undertaken at Inverloch Surf Beach during Nov — Dec 2018 by Heritage Victoria.
Dr Maddy McAllister has completed her report on this heritage project and provided the following copy to the Society.
Click here for more information…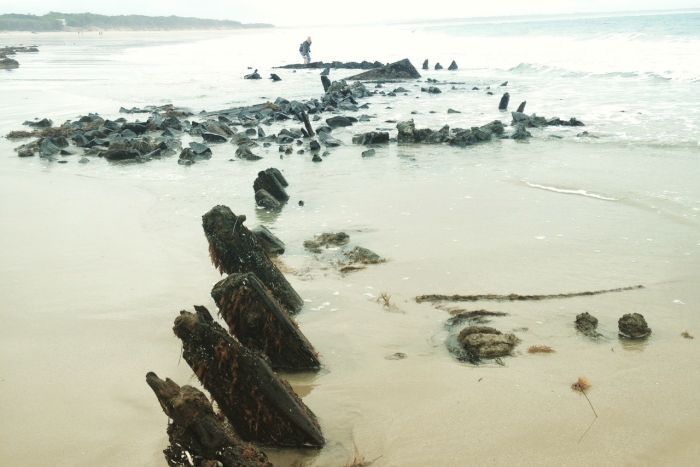 2019 Regatta Exhibition
On Australia Day, we held a well attended exhibition as part of the Inverloch Classic Wooden Dinghy Regatta @ The Inverloch Community Hub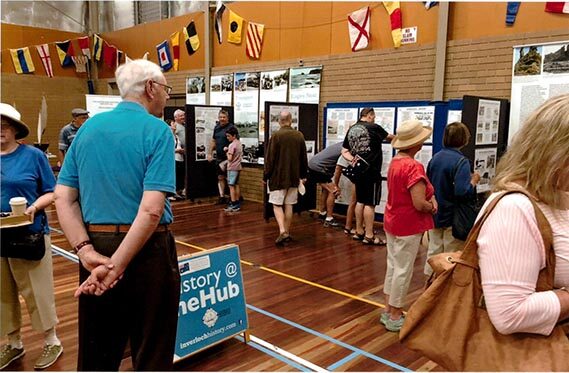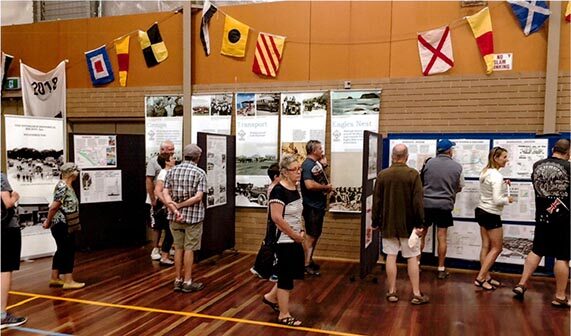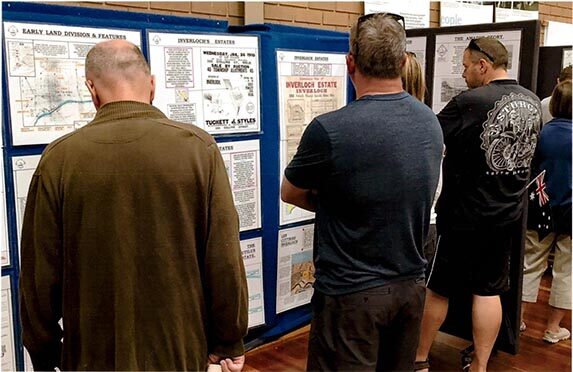 Ripple Display Plaques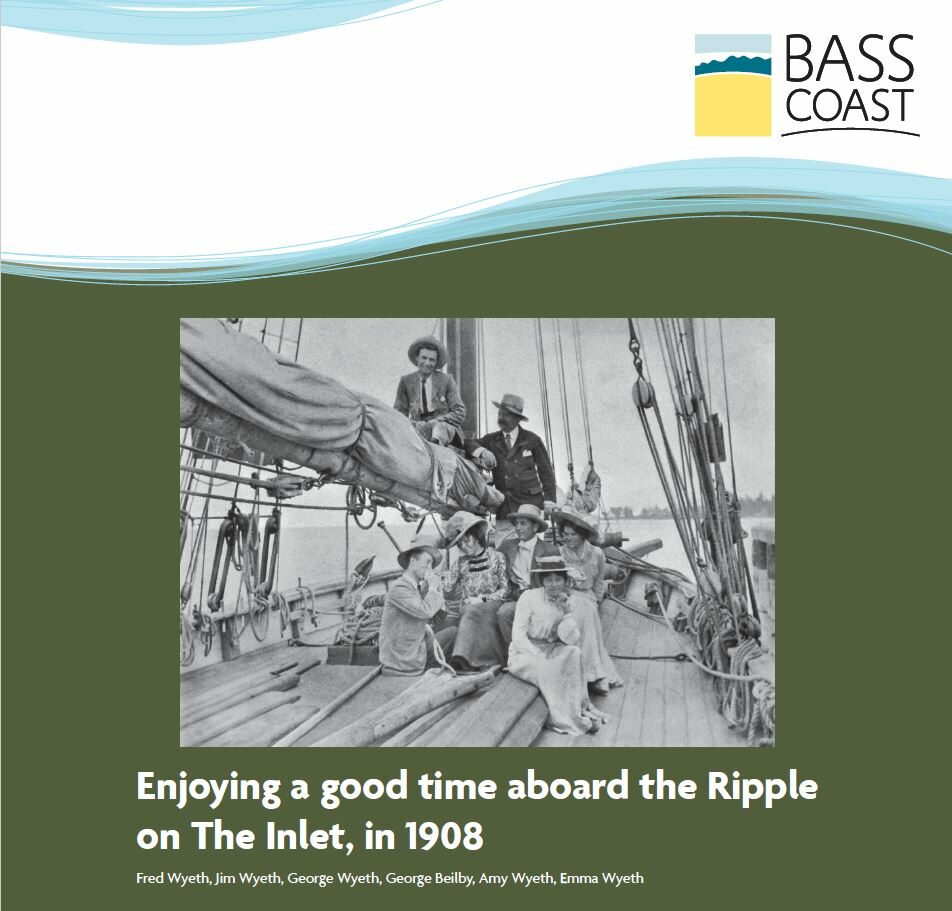 Keen observers will have noticed the installation of new signage and information panels around the replica Ripple on The Esplanade. The signage was installed & funded by Bass Coast Shire. More information…