Inverloch Lions thanks Inverloch Historical Society
The Inverloch & District Lions Club is $800 richer after the auction of a restored 1905 real estate poster at the Melbourne Cup Eve Dinner and Gala night at the Inverloch Community Hub.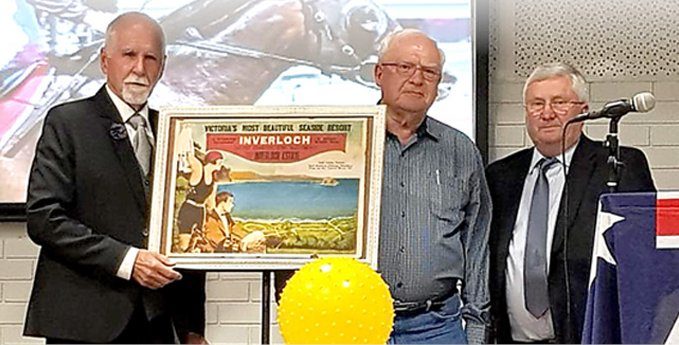 The event was held by Inverloch & District Lions Club and the poster was donated by Inverloch Historical Society in recognition of the Lions' service to the society.
The Amazon Shipwreck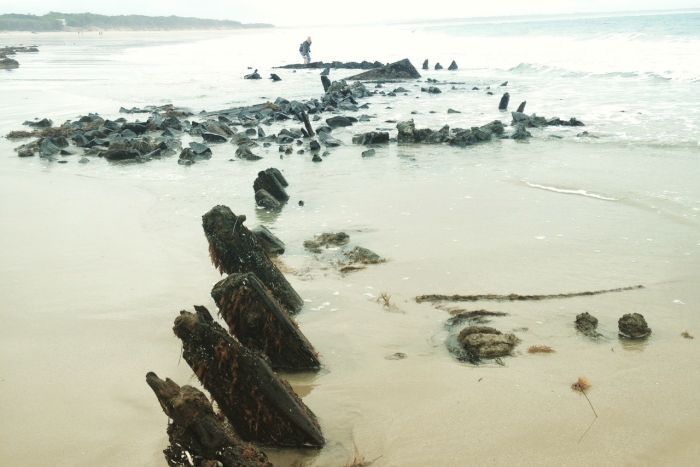 Maritime archaeologists have been in contact with us regarding the 1863 Amazon Shipwreck located near the Inverloch Surf Life Saving Club, which has recently become more uncovered due to strong currents & shifting sands.
A team will be in Inverloch in November to research the wreck in more detail.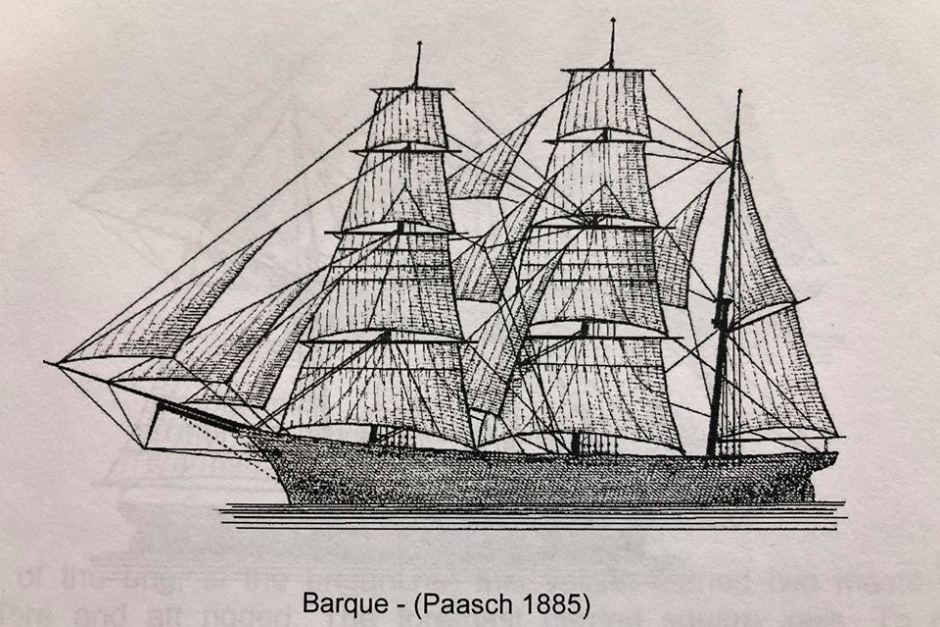 Amazon is archaeologically significant as a rare example of an international wooden trading ship from the mid-19th century. Amazon is historically significant for its contribution to Victoria's economy in the 1800s and has the potential to shed light on meat packing and transporting practices from that time. Amazon is a representative example of mid-19th century wooden cargo carriers and while Victoria has a number of iron and steel international cargo carrying shipwrecks, Amazon is rare as the only wooden vessel of this type so far located in Victorian waters.
It is therefore important that the local community ensure that this important site remains undisturbed. This includes any excavation, removing any items and/or disturbing the site.
History @ The Hub – Our exhibition
Inverloch, but not as we know it…– An article in the 'Bass Coast Post' after visiting our recent exhibition.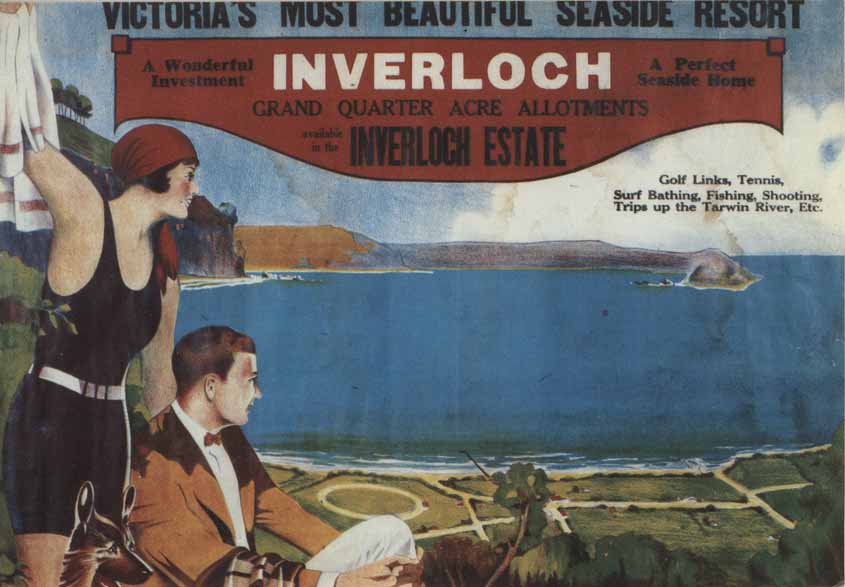 Neil's Inverloch Hotel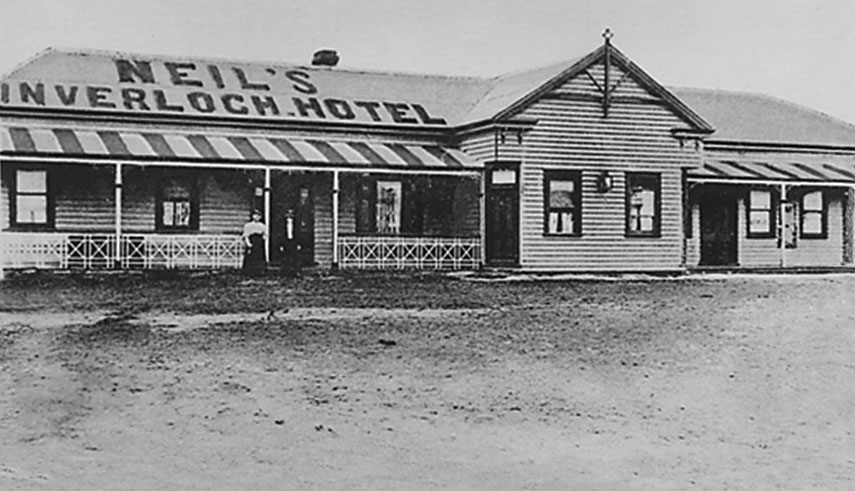 Historical Fun
Children (and adults too) dining at a cafe in Inverloch can now have some creative fun. The society has produced colouring-in sheets, one side with a historical image from lnverloch's past and the other a selection of local nature for colouring.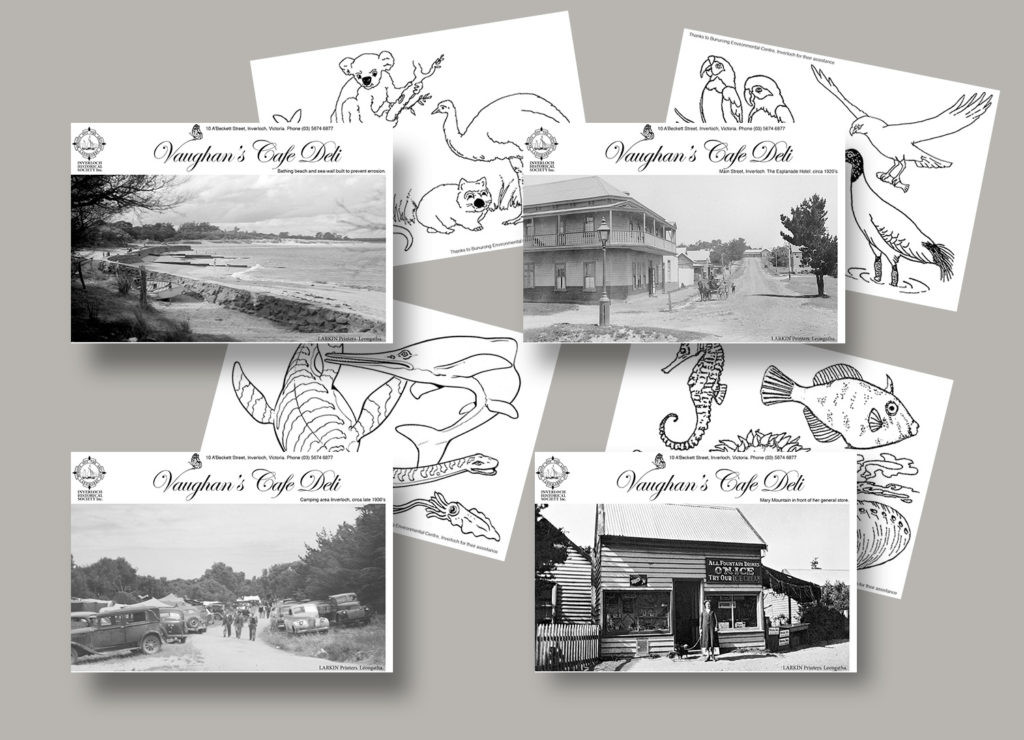 Research & Discover
Whether you are a student, a researcher or a history enthusiast, you can use Victorian Collections to explore well over one hundred thousand objects around the state. Discover hidden gems and uncover unexpected links between Victoria's distributed collections. Delve into stories of our shared past, hone your research skills or join the conversation.
If you would like our help to research some local history or if you can help us to expand our knowledge, please contact us.
Membership
Join us in our vision to promote the movable cultural heritage of Inverloch and the surrounding district.
"Ne transgrediaris terminos antiquos" – Remove not the ancient landmarks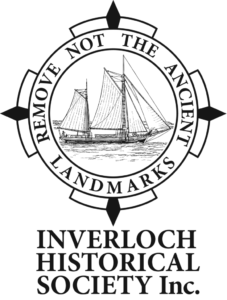 Discover the rich history of Inverloch and the surrounding district.
The area is famous for the discovery of Australia's first dinosaur bone in 1903. Today there are still regular discoveries of fossils dating from as far back as the Early Cretaceous period (120 million years ago).
Breathtaking Anderson Inlet has been a paradise with a special spiritual significance for residents for many thousands of years.
More recent history contains multiple shipwrecks, including the Amazon on Inverloch's western shore.