The Inverloch Historical Society is continuing to fund-raise to help preserve more than 4000 historical items, with a recent installation at an Inverloch café. On Friday, the owners of Vaughan's Cafe Deli welcomed the fitting of an old photo of the town on one of their windows.
Part of the installation and printing costs from the work, installed by TNT Explosive Printz, will go to the Society.
The photo reflects a scene of A'Beckett Street in the early 1960s. How can you tell? It's the old Holden cars that give it away.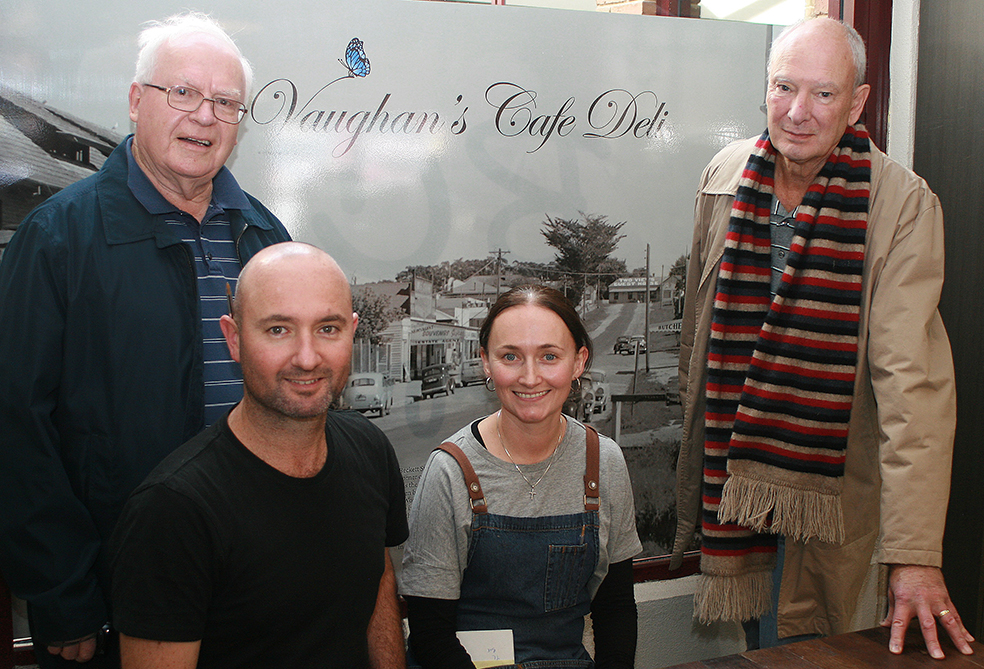 "The only building still standing in the photo is the pub," said John Hutchinson, president of the Inverloch Historical Society.
"One of our members, Ray Burtt, has a lot of experience in cleaning up photos so while it is/an old photo, it's come up well."
John said most of the items they're trying to preserve are made of paper.
"You can't put everything on a computer," he said, stressing the importance of raising funds to house some of the collection.
"We don't keep photos anymore – we've got a computer which scans them and then we can give them back."
Owners of Vaughan's Café Deli, Agnes and Andrew Falzon, welcomed the installation of the 1962 photo of Inverloch.
"We're so happy to support the local historical society," Andrew said. "They're doing incredible work. Without the volunteers, the area's history would be lost."
Do you have some photos of Inverloch? Or maybe some other material? Drop them off to PO Box 46, Inverloch.
You can also give president John Hutchinson a buzz if you have some items or if you'd like to become a member of the society. The more members in the society, the easier it is to prepare exhibitions, including one this August.
Source: South Gippsland Sentinel Times June 13th, 2108