Inverloch Historical Society's new exhibition was officially opened in the Inverloch Community Hub on Friday.
The show features photos and story's about the town's fascinating past and continues until June 29.
"This exhibition wouldn't have been possible without if it wasn't for the generous support of our sponsors," secretary of the Inverloch Historical Society Graham Paterson said.
Bass MLA Brian Paynter and Bass Coast Shire Council mayor Cr Pamela attended the special occasion.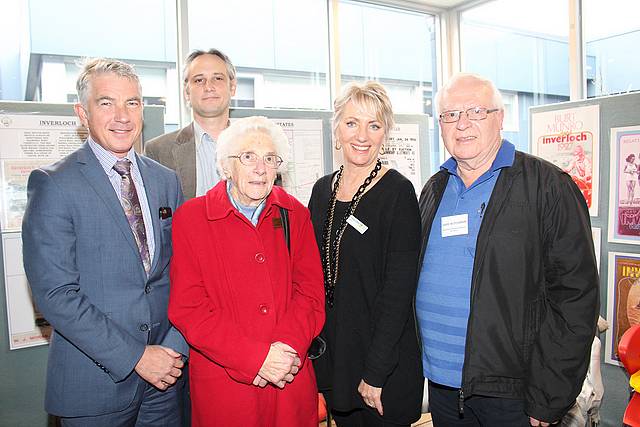 Mr Paynter told the crowd, "The society is searching for a permanent home. We will continue to search because there has to be a place for so much significance.
"There are so many great artefacts, so many wonderful pictures and photos and memories about this town.
"We need a permanent place where we can acknowledge and celebrate the history of Inverloch.
"This is what towns need, this is what builds communities.
"People need to know the significance of where we've come from and how the town has built over the years and why it's been built the way it has. It's what makes Inverloch so unique.
"Unless we hang onto those things, we lose our values and we lose our strength in the community and our togetherness.
"The importance of the Inverloch Historical Society should never be underestimated.  The exhibition is wonderful."
Society president John Hutchinson said the exhibition opening was well attended by community groups and local people.
"Many who attended were amazed that the society didn't have a permanent home," he said.
"Many were amazed at the quality and presentation of the exhibition, finding out much about Inverloch of which they knew little or nothing about.
"I, as president, was so pleased with the attendance, the reaction to the exhibition, and the kind, constructive comments made to me about what they saw presented."
The event was to include a book launch but the book is yet to arrive and will be launched at a later date.
Source: The Star June 6th, 2017