Being a seaport, Inverloch has always had a pier. It is a central & important feature to the life of the town. Its usage today is usually for holiday makers, fishermen & boat owners.
It's also a great place to relax & watch others make numerous nautical mistakes!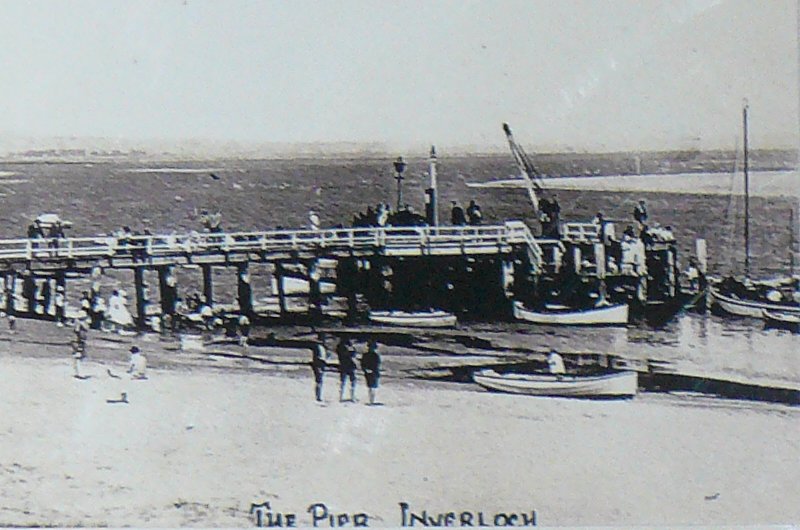 Early days in the Edwardian period.
Transport by sea was all important, for much arrived by the 'ripple' boat, including essential goods such as food.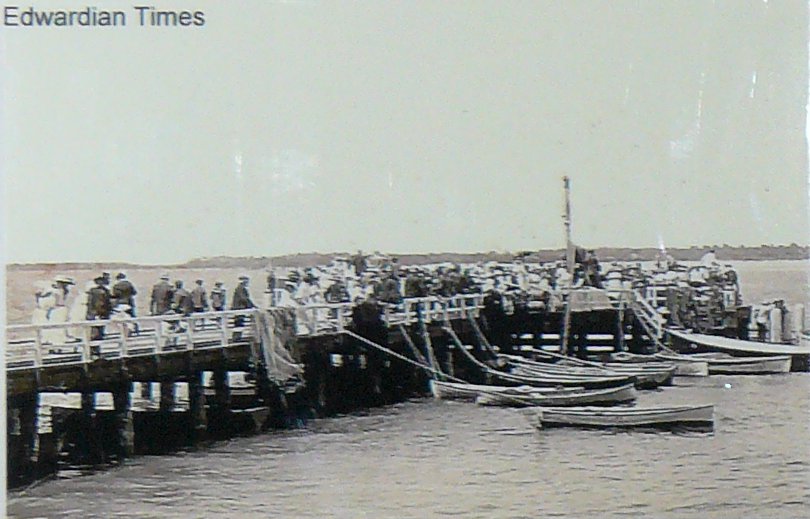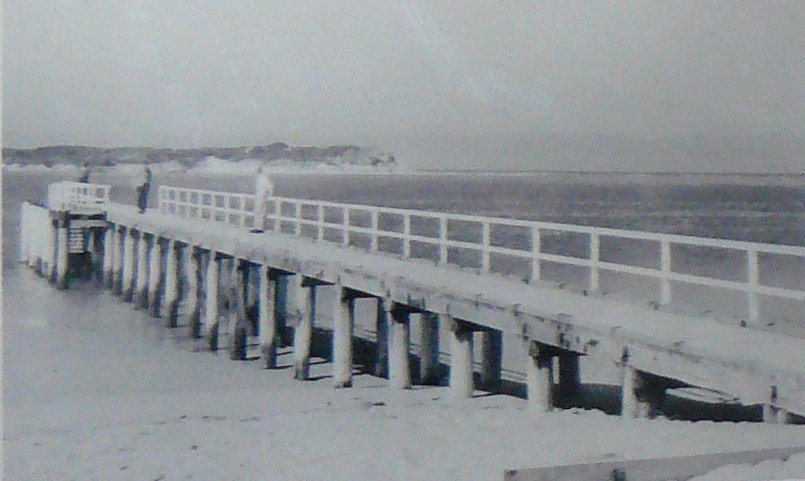 By the mid 20th. Century, the pier had become less important to the town, and looked quite simple, having little use.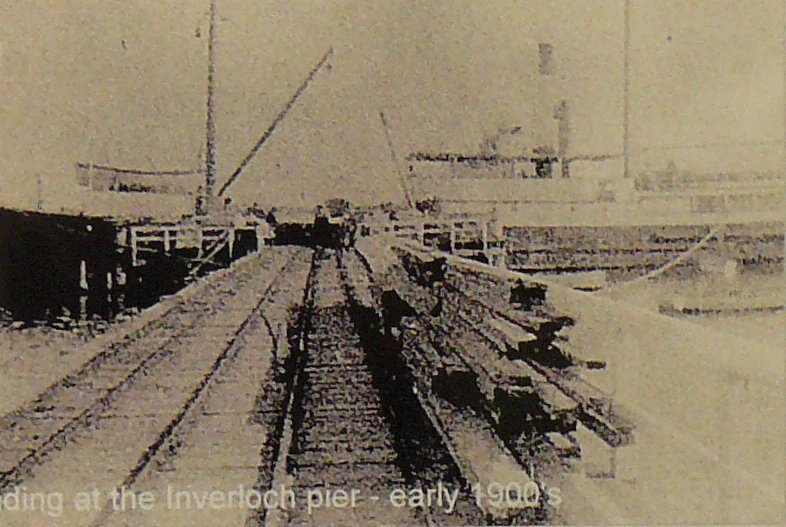 The pier at its busiest at the start of the 20th Century.
Note the timber on the pier, ready for transportation to Melbourne.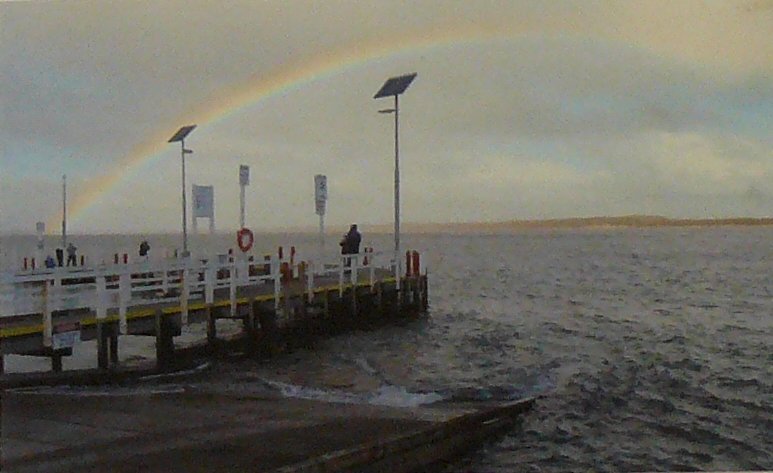 It's 2016. Moody weather & a storm produces a rainbow over the pier. Point Smythe in background.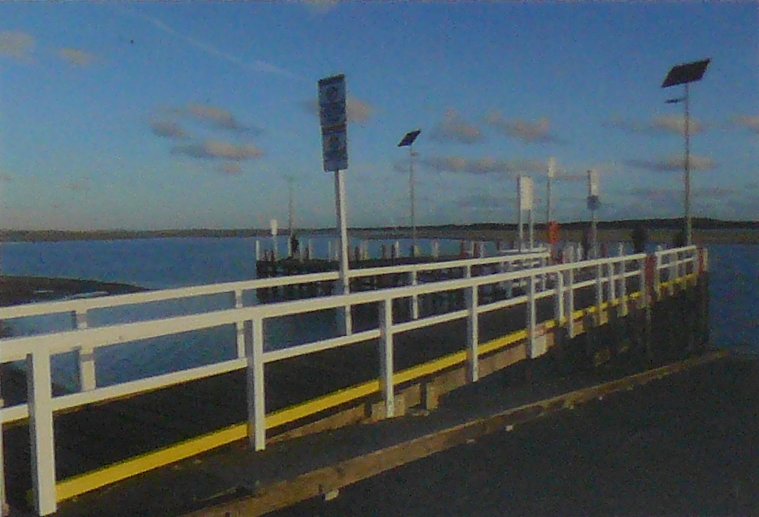 It's Winter 2016, with the pier looking well maintained & clean.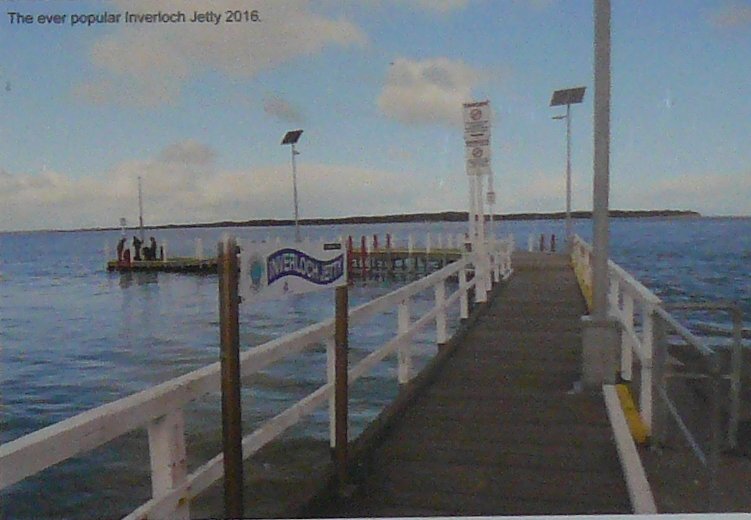 We live in a time of signs, rules warnings. High tide in lower picture, whilst low in top photo.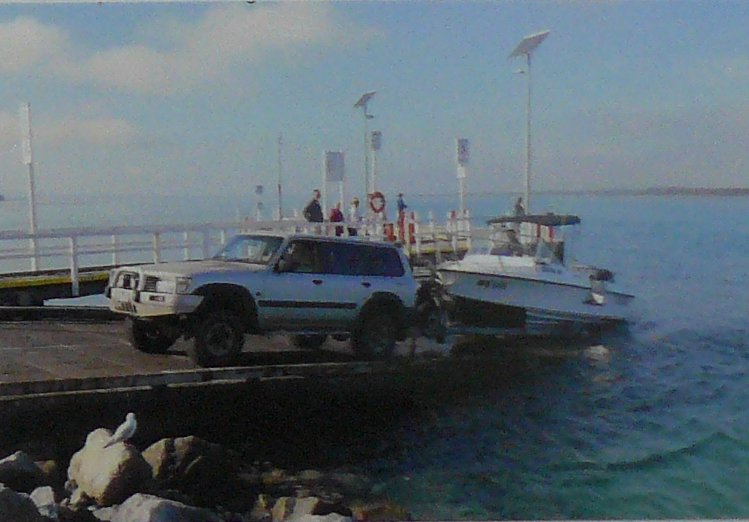 The boat launch ramp sitting next to the pier is busy during Summer & Autumn. Many kinds of craft can be viewed at launching.