Real estate maps should always be scrutinised and examined most carefully.
The map illustrated here shows how wrong things can become.
Somewhere there is a grain of truth, with an imagination running riot. Note the following inclusions – Screw River, Racecourse, Railway coming into town, a rather fancy Public Baths, a Golf House.
The map outline is not anywhere near what it really is.
Notice the pub on the corner and the Sports Ground (both factual).
Inverloch & its coast have been called many nice things
"The Treasure Coast"
"The Pearl of the Pacific"
"Victoria's Most Beautiful Seaside Resort"
But the publicity here is quite inaccurate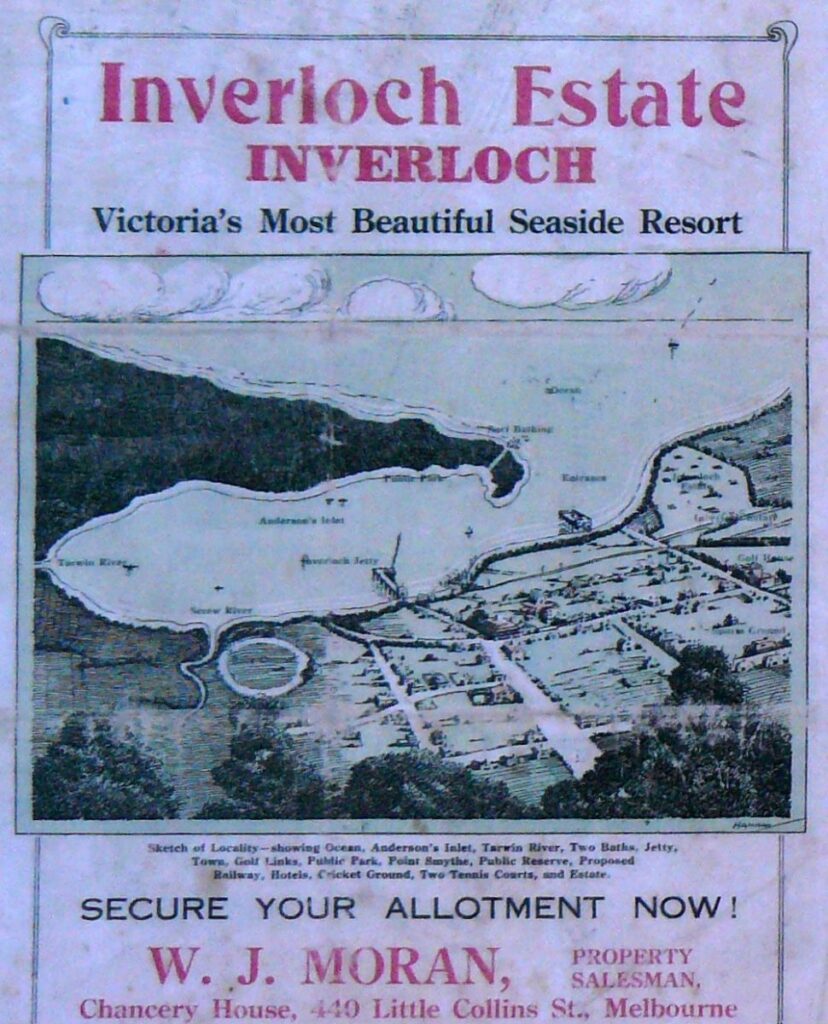 An unusual feature of the advertising, tells us that they are trying to attract the speculator.
Notice the words "Participate in the profits to be derived from holding to resell".
Or the following "You can secure a splendid investment that will surely bring you a handsome return."